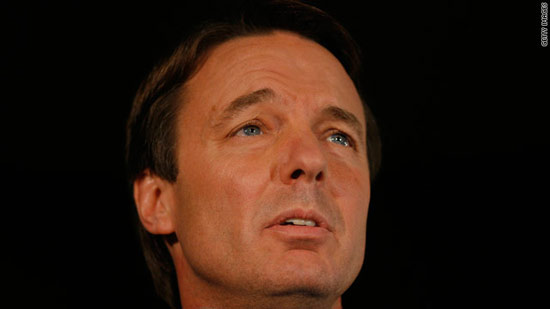 Crime never pays….
John Edwards may be facing some serious time in jail! The former North Carolina senator was indicted this morning on six counts: one count of conspiracy, four counts of illegal contributions, and one count of false statements.
The charges stemmed back from in August 2008 when Edwards admitted to having an affair with his mistress, whom he also had a love child with.
If convicted, he could face up to five years in prison and six-figure fines.
According to his defense attorney Greg Craig, Edwards plans on pleading not guilty to the charges.
"He will tell the court he is innocent of all charges, and will plead not guilty. He did not break the law and will mount a vigorous defense." Craig released in a statement.
Damn John….
Be the first to receive breaking news alerts and more stories like this by subscribing to our mailing list.