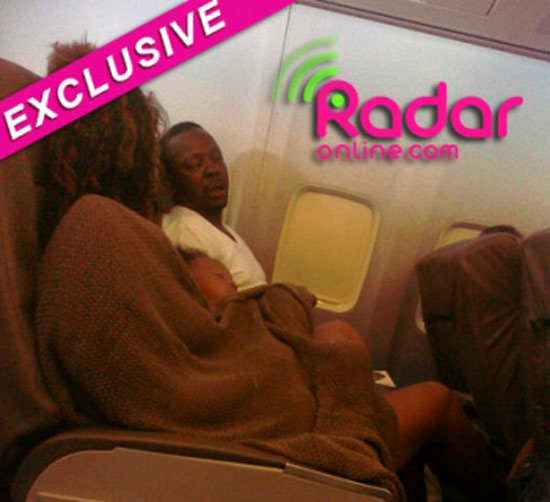 Bobby Brown just can't stay sober…..even on a plane.
The washed-up R&B singer got so drunk before taking a flight from Aruba to Miami …his family had to help him board the flight.
According to an eyewitness, "It was obvious in the terminal that he'd been drinking a lot. He was staggering and several of his family members had to hold him up in order to board the flight," Brian Brown (no relation) stated.
The eyewitness went on to add that Brown was beyond intoxicated and passed out for pretty much the entire flight.
"Security had to check his sobriety and kept him at the jet bridge entrance until finally letting him board. He reeked of alcohol and his wife had to help him recline his seat. He was passed out for almost the entire three hour flight!"
Damn Bobby….way to set an example for lil bobbi Christina who we all know is headed down a clear path of destruction. Like dad…..like daughter!
Be the first to receive breaking news alerts and more stories like this by subscribing to our mailing list.