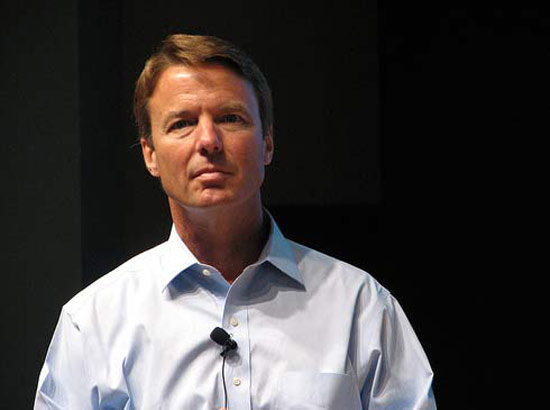 Looks like the bad news just keeps coming in for disgraced former presidential candidate John Edwards.
The U.S. Department of Justice has given the thumb's up for prosecution of the ex-presidential candidate for allegedly violating campaign law while attempting to cover up his affair with mistress and baby mama Rielle Hunter.

Sources close to the investigation told ABC News that the government is gearing up to indict the former North Carolina senator, though a plea deal could be reached to avoid a lengthy, expensive and highly publicized trial.

Edwards, 57, a former golden boy of the Democratic Party, has been the subject of a two-year investigation into whether his political donors gave more than $1 million to Hunter, his campaign videographer, to hide the affair as he pursued a bid for the Oval Office.

The cash was allegedly paid by two key Edwards donors, Rachel "Bunny" Mellon and the politician's finance chairman, Fred Baron, who died in 2008.

Baron admitted to funneling the cash shortly before his death, but insisted Edwards had no idea of the back-door deal to hide Hunter from the press.
If this case goes to trial, it would almost certainly focus on Edwards' former aide, Andrew Young, who has since written a tell-all book about Hunter's sexcapades with Edwards.
Young, who at one point claimed he was the father of Hunter's child, insists that Edwards knew about the money and even solicited it.
This is just sad. If you can't even trust your own politicians – – then who CAN you trust??
Be the first to receive breaking news alerts and more stories like this by subscribing to our mailing list.