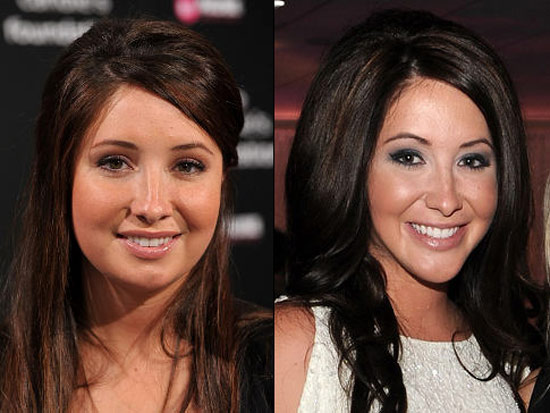 After previously denying that she had any form of surgery, Bristol Palin has finally come clean and admitted that she did indeed have surgery that has altered the way she looks.
Bristol revealed to US Weekly that she underwent a procedure that has given her a new jaw line.
"I had corrective jaw surgery," the former 'Dancing with the Stars' contestant explained. "Yes, it improved the way I look, but this surgery was necessary for medical reasons … so my jaw and my teeth could properly realign … I don't obsess over my face. I am absolutely thrilled with the results. I look older, more mature, and don't have as much of a chubby little baby face!"
Palin disclosed that she got the surgery done around December 2010, after her stint on "DWTS."
What are your thoughts on Bristol's new look?
Be the first to receive breaking news alerts and more stories like this by subscribing to our mailing list.