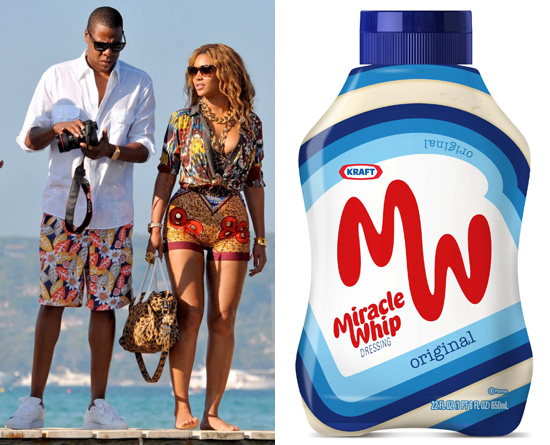 The ups and downs of any relationship is enough to give anyone a headache. But when it comes to celebrities and their roller coaster romances, you're bound to get a migraine. Much like when you're trying to find that perfect dressing for your sandwich and just can't decide what you want to use. Why not give Miracle Whip a try?
Miracle Whip is one of those things that either you love it, or you hate it, just like celebrity relationships. Yes, it's good to hear that your favorite stars are hooking up and planning families, but then on the flip side, it's disappointing when your celebrity crush ends up getting taken because they've been swept off their feet by romance.
Though they're two totally different concepts, the same thing goes for Kraft Miracle Whip Dressing. Miracle Whip is kinda-sorta like mayo, but much better! You see, it has this bold, one of-a-kind, tangy flavor that is unlike any other condiment or dressing you've probably ever tasted before. But as we mentioned before, just like celebrities and their relationships … you either love it, or you hate it. And there's no in between.
So please tell us: What side of the fence are you on? Love Miracle Whip? Hate Miracle Whip? Love Celebrity Relationships? Hate Celebrity Relationships? Let us know your stance in the comments section below!
We're not for everyone. So, Love us? Great. Hate us? Fine. Not sure? Undecided? Don't care? That's where we've got a problem. It's time to get off the fence, get us on a sandwich and make a choice. Are you Miracle Whip? Pick a Side. Get a sample. Go to MiracleWhip.com.
Disclosure: This is a sponsored post and compensation was provided by Kraft Foods and Miracle Whip via Glam Media. The opinions expressed herein are those of the author and are not indicative of the opinions or positions of Kraft Foods and Miracle Whip.
Be the first to receive breaking news alerts and more stories like this by subscribing to our mailing list.