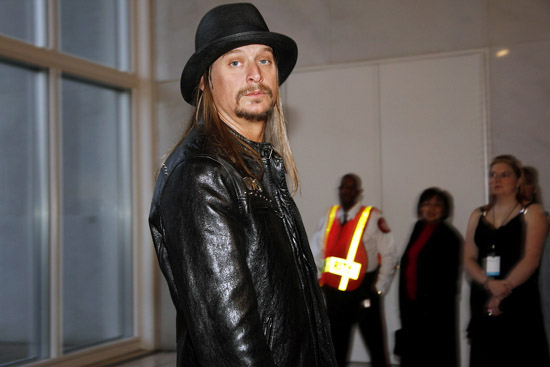 If you were to say that rocker Kid Rock's name is somewhat ridiculous for a grown man, then he'd slap you with a high-five and agree with you!
In a recent interview with Esquire Magazine for their May issue, the American Music Award winner dished his thoughts on his stage name. He made clear that he thinks that his name is "the worst name in the world."
He continued: "The only person who had a dumber name than me was the Fresh Prince, Will Smith. Hey, it sounded like a cool rap name when I was 16. But it stuck, and now it's me. I'll be an 88-year-old man — Call me the Kid".
Well we're not sure if Will Smith would agree with you on your opinion of his name … but we can see where you're coming from, Kid!
Be the first to receive breaking news alerts and more stories like this by subscribing to our mailing list.