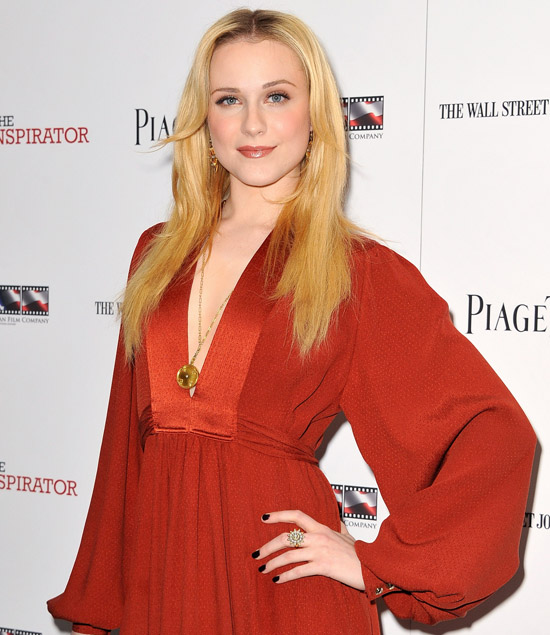 Evan Rachel Wood plays a blood sucking bisexual vampire queen in the hit HBO series, "True Blood," and now the 23-year-old actress has openly admitted that she is bisexual.
In the May issue of Esquire Magazine, the actress admitted to dating women as well as men. She says that she is "like the guy when it comes to girls," adding that she's the "dominant" one and tends to open doors and buy dinner for her dates.
"Yes," she proudly told the magazine. "I grew up in love with David Bowie. So I was always into very androgynous things. Guys, girls… I'm into androgyny in general."
She says her fascination with androgyny was what attracted her to ex-fiance Marilyn Manson. "I think one of the things that freaked people out so much is that we looked so different," Wood admitted.
Wood also addressed her reputation in the mag. "I'm constantly changing, I'm constantly growing. I think I'm a little controversial? … I just try and keep some mystery, so hopefully people can't really put their finger on it."
Be the first to receive breaking news alerts and more stories like this by subscribing to our mailing list.