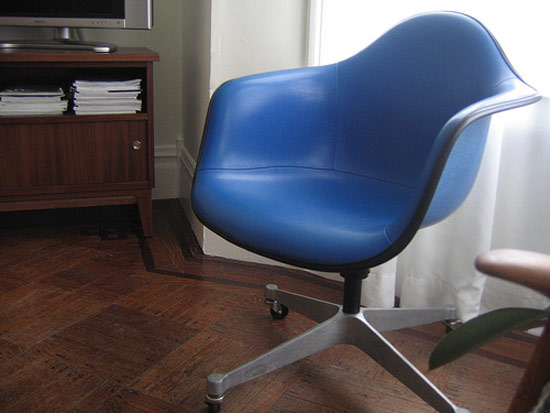 For all those women who are having trouble getting pregnant…..there might be hope in a blue chair. (Huh???)
Read more below: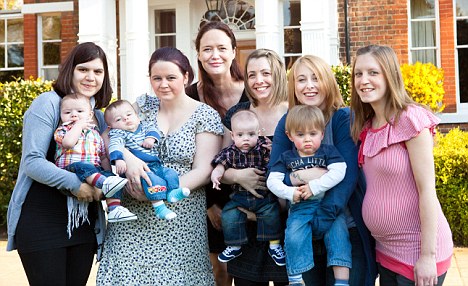 A chair in the reception of a hotel is being blamed after seven women fell pregnant in the space of just 18 months.

Four of the women have already given birth, all to boys, after sitting on a blue chair in the hotel in Milton Keynes.

The suspicion that the chair might be behind the pregnancies that other members of staff are now avoiding the "fertility chair".

Elaine Ledster, Kim Gidley, Laura Burchill and Gina Ripley were the first to fall pregnant while working as receptionists at the Best Western Moore Place Hotel.

They were swiftly followed by the three remaining receptionists, Alyce Grisley, Claire Fitchett and Seran Daines.

General manager Giles Shaw said: 'The chair is just a typical office swivel chair, but we now have staff refusing to sit on it.

'We first started joking that if anyone wants a baby boy then they should come and take a seat on our fertility chair, but now it's just so surreal that it's happening every time.

'Our hotel is well known in the area and now we will be known as the place to come for a baby boy.'

Elaine was first to give birth to son Danny, a year ago. She was followed by Laura who gave birth to Leon, five months, then Kim had Niall, also five months.

Seran, Alyce and Claire are all now pregnant with Seran due to give birth in September, and Alyce and Claire in May
Where there's a will chair….there's a way! To get pregnant.
Be the first to receive breaking news alerts and more stories like this by subscribing to our mailing list.