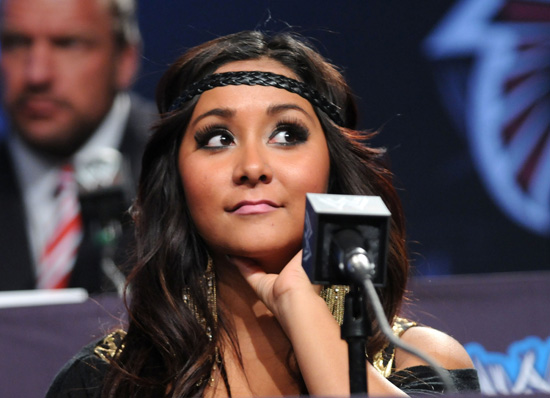 Rutgers University recently did the unthinkable, and shelled out $32,000 for reality TV star Snooki of "Jersey Shore" fame to come and speak at the school about her GTL (Gym, Tan, Laundry) and crazy party lifestyle to students.
The "Jersey Shore" star headlined an event Thursday called "Inside the Nicole 'Snooki' Polizzi Studio" at the school in Piscataway, N.J., where 1,000 students heard her talk about fist pumping, her signature hair pouf and the "GTL" lifestyle she lives out on reality TV, the university confirms to PEOPLE. She earned a whopping $32,000.

Her fee was $2,000 more than what the university will pay Nobel prize-winning author of "Beloved" Toni Morrison, who is booked to speak in a 52,000-seat football stadium at commencement in May.
This is exactly what's wrong with this world. Spending ridiculous amounts of money on something called a Snooki. SMH…
Be the first to receive breaking news alerts and more stories like this by subscribing to our mailing list.