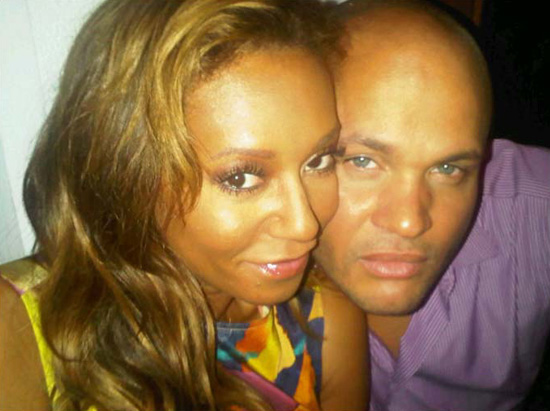 Mel B. and her husband Stephen Belafonte are expecting their first child together!
The 35-year-old former Spice Girl, who already has 2 daughters — 12-year-old Phoenix Chi and 3-year-old Angel Murphy Brown — from previous relationships is due to have her third child this summer.
"We're really excited," Mel said. "We wouldn't have planned and waited for four yours to have a baby if we weren't really excited about it and ready for it. Even though you can never really be truly ready."
Stephen also has a child — a 6-year-old daughter named Giselle — from a previous relationship, and celebrated the good news with a champagne toast, which would be Mel's last drink until the baby comes.
"I promptly got a bottle of Cristal champagne and said, 'Baby, enjoy this glass because you can't drink anymore!' I must tell you, she really enjoyed that glass of Cristal," he said.
So, are Mel and Stephen having another girl … or will they finally get to add a baby boy to their growing family?
"I haven't fully decided if I want to know or not," she added. "I'm over the first trimester, so I'm past the shady three months and on to safe territory. The first three months, I was pretty sick and tired, to be honest, which I've never been before."
Congrats guys!!!
Be the first to receive breaking news alerts and more stories like this by subscribing to our mailing list.