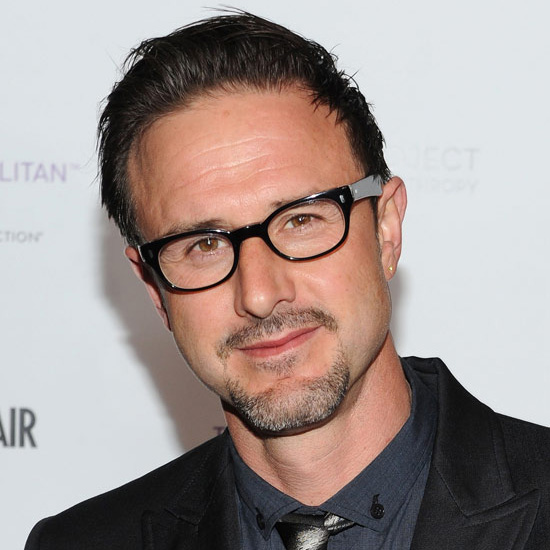 Even as a child…..David Arquette loved him some liquor!
The 39-year-old actor made an appearance on the "Oprah Winfrey Show" yesterday (Feb 23) and opened up about his alcoholic past and revealed that he had his first drink of beer when he was only 4 years old.
"When I had my first drink of beer, I must have been four-years-old. I was down in the basement with my dad and beer was there and I just grabbed it and drank it. And I remember that. It's one of my earliest memories. I seriously started drinking probably when I was about 12. I stole pot from my father when I was eight years old."
David also spoke on voluntarily checking into rehab after his estranged wife Courteney Cox and his sister Patricia Arquette woke him up at his bedside demanding that he make a change.
"I came back from Miami and I had taken a nap. I woke up and Patricia and Courteney were at my bed. Courteney had a cup of coffee. I was like, 'What are you two doing here together?' I already knew.

"Courteney's like, 'Do you mind coming out to the living room for a minute?' I said, 'Sure, let me get dressed.' I put on this white outfit and came out. I peeked my head out and [I saw] my best friend Hartwell and my business partner and some guy I don't know. I go 'What up, Turkeys? I guess this is my intervention!'"
No wonder he ended up becoming an alcoholic later in life. He's been drinking since he was 4 years old! SMH…
Thoughts?
Be the first to receive breaking news alerts and more stories like this by subscribing to our mailing list.