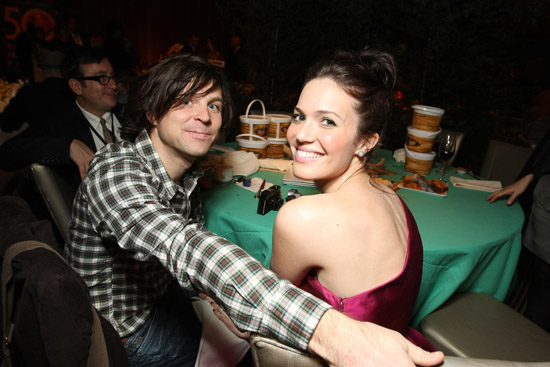 Mandy Moore says the fact that she and her husband are "pretty boring" people keeps the paparazzi and the media out of their business.
The singer/actress, who married rocker Ryan Adams in a private wedding ceremony last year, is proud of the fact that little is known about her private life, and says that she and Ryan's pets keep them company when they're at home alone.
Speaking in an interview with the Globe & Mail, Moore said:
"I've always been pretty boring. I got married about a year and a half ago, and we are total homebodies", Mandy told Globe & Mail. "We have a dog and two cats, and we're just home. So they tend to leave us alone."
Mandy Moore lends her voice to the role of "Rapunzel" in Disney's new animated movie "Tangled," and she says that she loves playing a blindly fearless character.
"She's not waiting for anyone – especially a man – to come and rescue her. I like that this is a journey of self-realization for her. I love that she is fearless even in the face of the unknown."
Moore is known for playing in romantic comedies, but the 26-year-old says that even though she's a big fan of them, she doesn't want to be known for just that.
"I love romantic comedies," she said. "I'm a big fan. But I can't stomach another one. As an actor, there has to be some sort of growth. With my music, I have the freedom to challenge myself and be part of the creative process."
"Tangled" also stars Zachary Levi and Donna Murphy, and is due to hit theaters on January 28th 2011!
Be the first to receive breaking news alerts and more stories like this by subscribing to our mailing list.