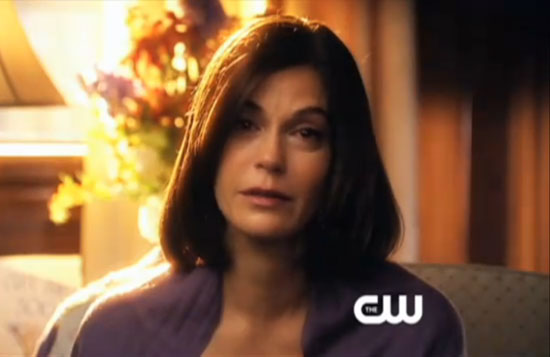 Actress Teri Hatcher is set to play Lois Lane's Mother Ella tonight on an episode of "Smallville." In the episode, titled "Abandoned," Lois Lane discovers a series of home videos her mother recorded for her before she died of cancer years ago.
This is especially a big deal for Hatcher, whose first leading role was reporter Lois Lane on ABC's "Lois & Clark: The New Adventures of Superman," which ran for 4 years in the mid-90s. And though Hatcher's role in "Smallville" is, well, "small," she says she's grateful for the opportunity and did this mainly for the fans.
"It is a very small cameo that I did as a gesture of respect to honor all the devoted Superman saga fans who've supported me then as Lois and support me now as Susan (from Desperate Housewives)," Hatcher tells TVGuide.com. "It's been quite special to be involved in two entirely different but significant television worlds. I just hope everyone enjoys it as much as I did," she says. "Getting to step back into that world and 'wig' just made me feel grateful for all the opportunities I've had over the years."
The episode airs tonight (Fri. Nov 12) on the CW at 8/7c!
Be the first to receive breaking news alerts and more stories like this by subscribing to our mailing list.