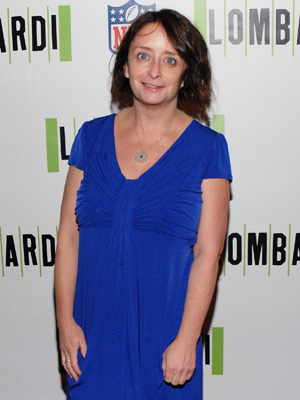 Rachel Dratch initially kept the identity of the father of her newborn child a secret for privacy concerns.
But after the former "Saturday Night Live" cast member gave birth to her first son Eli, she started to hear about all of the incorrect theories on who he was. So the actress says she just HAD to let the cat out of the bag!
"People are expecting the craziest story," Dratch tells PEOPLE. "I just meant it's crazy for me!" Eli's father, Dratch reveals to PEOPLE exclusively, is her boyfriend John Wahl, a California-based consultant to natural foods businesses. Dratch met him a year ago at a bar, and six months later – at age 43 – she was shocked to find herself pregnant. "I had bought into all this stuff about, 'Once you're over 40…' " Dratch says of her chances of conception. "I'd gone through the whole process of letting go of [the idea of having kids]."
But today, she and Wahl – who has since moved to New York City to be closer to his girlfriend and 9-week-old son – are raising their baby together, and living a domestic life neither of them could have predicted. "[Rachel] was resigned to the fact that this wasn't going to happen and had written it off," says Wahl, who was "completely floored" to hear that they were going to have a child. "That may add to the adrenaline and euphoria and excitement." As for the couple's future, "the focus now is just surrounding Eli with love," says Wahl. "But you never know!"
Be the first to receive breaking news alerts and more stories like this by subscribing to our mailing list.