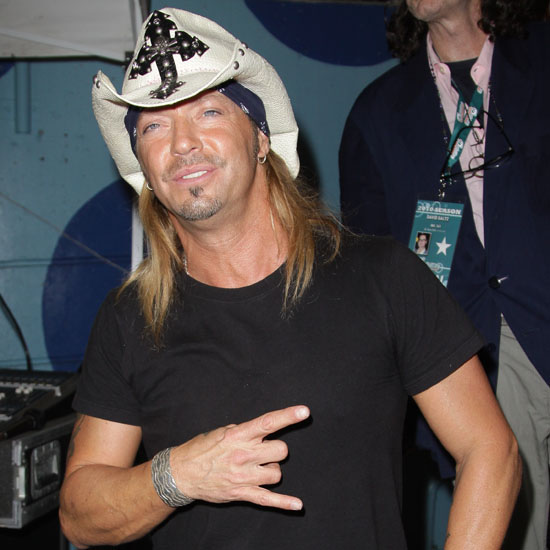 In an effort to help raise awareness about diabetes this November for American Diabetes Month, Poison frontman turned reality TV star Bret Michaels has joined the American Diabetes Association to serve as the "Face of Diabetes!"
Bret, who has had type 1 diabetes since he was 6 years old, will help kick off the month with various activities and will be featured in a public service ad campaign he helped produce.
"It is an honor to once again be working with the American Diabetes Association," said Bret. "As someone with type 1 diabetes, I know how difficult it can be to live with this disease and how important it is to raise awareness so that we can eventually put a stop to diabetes. I hope everyone will join me in the movement to Stop Diabetes this November.

"We are so excited to be working with Bret during one of our important awareness campaigns, American Diabetes Month," said Larry Hausner, CEO, American Diabetes Association. "His passion and commitment to the cause and to our movement to Stop Diabetes is crucial in helping us change the future of this deadly disease."
Bret and the American Diabetes Association worked together earlier this year during the "Celebrity Apprentice" finale where Bret raised over $300,000 and helped raise critical awareness about diabetes, and how important it is to manage and prevent the disease. And since then, Bret has continued to work with volunteers and staff from the Association across the country throughout this tour this year.
Be the first to receive breaking news alerts and more stories like this by subscribing to our mailing list.