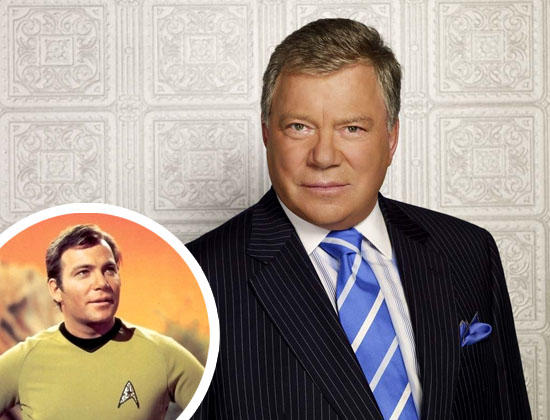 Actor William Shatner, who played Captain James T. Kirk in the original "Star Trek," admits that he never thought the now legendary show would take off and end up being as successful as it was.
In a recent interview with the New York Times, Shatner (79), said that he thought that "Star Trek" would be canceled in its first season and was presented with quite the surprise when it ended up staying on television for 3 seasons (from 1966 – 1969) with 79 episodes.
Shatner told the NY Times:
"I never thought it'd become a big deal, just 13 episodes and out."
Good thing he was completely wrong!
Shatner also spoke on people saying it was "difficult" to work with him, insisting that he doesn't think those types of accusations are fair at all.
"I didn't think I was hard to get along with. There were a few disaffected actors who came in once a week. I had nothing to do with them. Friendly! I was working seven days a week, learning 10 pages of dialogue a day. They had one line! Then after the show was cancelled and the 'Star Trek' phenomenon began, those actors would go to the conventions. They'd get applause, praise, and begin to think, 'Hey, I was wonderful, and Shatner stole the spotlight.'

"Then that character was foisted on me by people in the press. They said I was this William Shatner character, and I figured I had to be it. Pompous, takes himself seriously, hardheaded. So I played it. But I didn't see it. That character doesn't seem like me to me. I know the real William Shatner. At least one of us should."
You tell 'em Shat!
Be the first to receive breaking news alerts and more stories like this by subscribing to our mailing list.