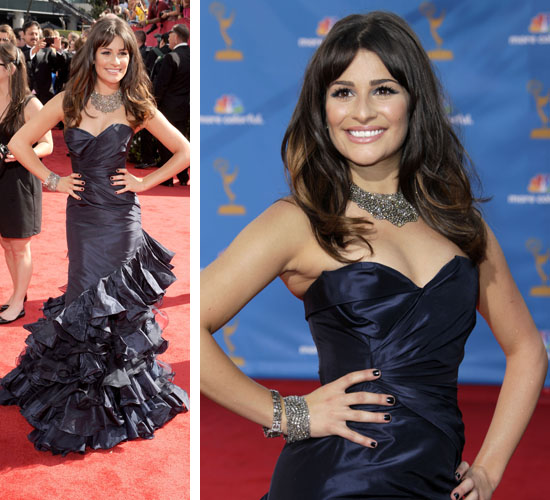 "Glee" actress Lea Michele says she never got a callback for a television show before she made a move from New York to Los Angeles because casting directors, confused by her look, would tell her she was "too ethnic" and "not pretty enough" for small screen roles.
She explained to the Hollywood Reporter:
"I was always told I was too ethnic or not pretty enough or too much this or not enough of that."
Michele's mom is Italian American and her dad is Spanish-Sephardic Jewish and before she was cast in the hit TV musical "Glee" (which airs on Fox), she didn't think she'd ever get a TV role due to her "unique look." However all of that changed when "Glee" co-creator Ryan Murphy remembered meeting her through a mutual friend and revealed to the young actress that he had written the show's lead role specifically for her!
"Glee was the first audition I went on (in Los Angeles), and Ryan was there," Michelle said. "After going through the studio and the network, he told me that he had written it with me in mind."
The second season of "Glee" is scheduled to begin on September 21st and a third season of the hit musical comedy-drama TV series was ordered by Fox back in May.
Be the first to receive breaking news alerts and more stories like this by subscribing to our mailing list.