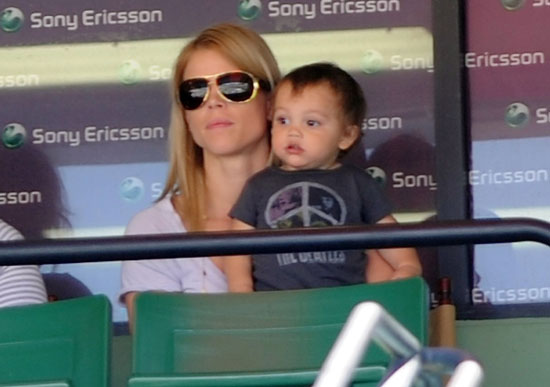 Instead of blowing her money fast, Elin Nordegren (Tiger Woods' now ex wife) is using some of her divorce settlement money to open up a mental health clinic in Florida to help underprivileged youth cope with their parents' divorces.
The 30-year-old mother of two, who is currently studying for a degree in mental-health counselling, has been discussing the idea with her twin sister Josefin, who just so happens to be a lawyer in London. A friend of Elin's recently spoke to the Sunday Times of London and said:
"Elin has a lot of ideas, including setting up her own clinic to help poorer children suffering from mental illnesses such as depression, eating disorders and hypertension, which can result from living in a broken family. Maybe it's not surprising, but she feels strongly that children are the real victims when marriages fail."
Another friend added:
"Elin wants to help children. She is the child of divorced parents and – having seen her own marriage end through no fault of her own, she is very aware of what that can do to kids."
Good for her! We glad Elin is actually using some of her divorce money to help others. "Where they do that at?" (LOL)
Be the first to receive breaking news alerts and more stories like this by subscribing to our mailing list.