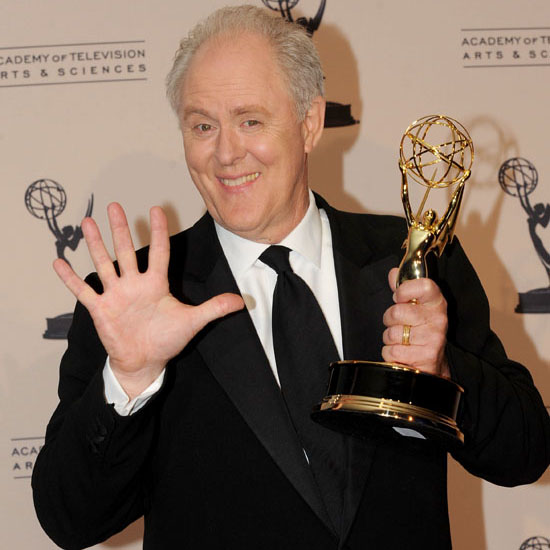 Thanks to his walk-on role as a serial killer on Showtime' hit original series "Dexter," actor John Lithgow was presented with the award for "Outstanding Guest Actor in a Drama Series" over the weekend (Sat. Aug 21) at the 2010 Creative Arts Emmy Awards, a preliminary show that takes place before the big show, the Primetime Emmys, scheduled to take place August 29th.
But Lithgow made a big boo-boo as he accepted his award by thanking HBO, rather than Showtime, in his acceptance speech. Early the next morning he tweeted: "I got that #Dexter Emmy last night, but yikes! I thanked HBO in my speech! Dummy!"
Lithgow portrayed an evil mass murder nicknamed the "Trinity Killer" in the 4th season of "Dexter," and the 64-year-old thespian said that playing a serial killer on the show was "amazingly fun," adding that Michael C. Hall (who plays Dexter) is doing "very, very well" following his cancer treatment, which is great news!
The 5th season of Dexter airs at the end of next month (Sun. Sep 26) and we absolutely cannot wait!
Do you watch "Dexter?"
Be the first to receive breaking news alerts and more stories like this by subscribing to our mailing list.