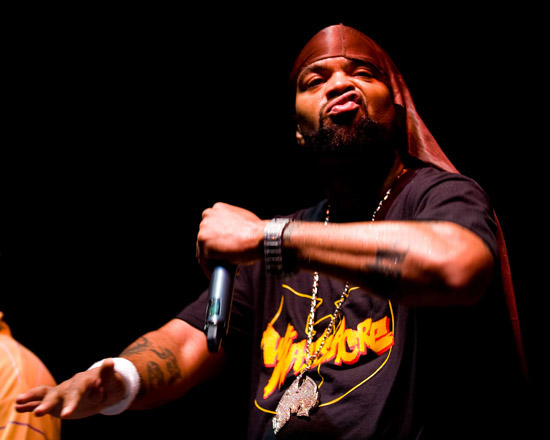 Method Man wants to take out legal action against rap group Insane Clown Posse after he suffered cuts to the face while performing on stage over the weekend at the Gathering of the Juggalos festival.
According to TMZ, Method Man was up on stage performing with his partner in crime Redman when an unknown irate crowd member threw a full can of beer in the direction of the stage, hitting Method Man in the face. Right after the incident, Redman cussed the crowd out and said to his homie Meth: "Your face it cut, go take care of that." However Meth wasn't having it and insisted that the show go on: "Start the music we're continuing the show, let's f**k these motherf**kers up!!"
Though he still managed to perform Sunday night (Aug 15) despite him bleeding from the cuts on his face, Method Man is reportedly planning to sue ICP after he was heard saying Tuesday of this week: "I'm suing those motherf**kers!!"
The Gathering of the Juggalos is an annual event held in Illinois and attended mostly by fans of the make-up wearing, clown-faced "Insane Clown Posse" Hip-Hop group, who call themselves "Juggalos."
And the event is KNOWN to be rowdy, especially to folks like Tila Tequila and Method Man apparently, SMH…
Be the first to receive breaking news alerts and more stories like this by subscribing to our mailing list.