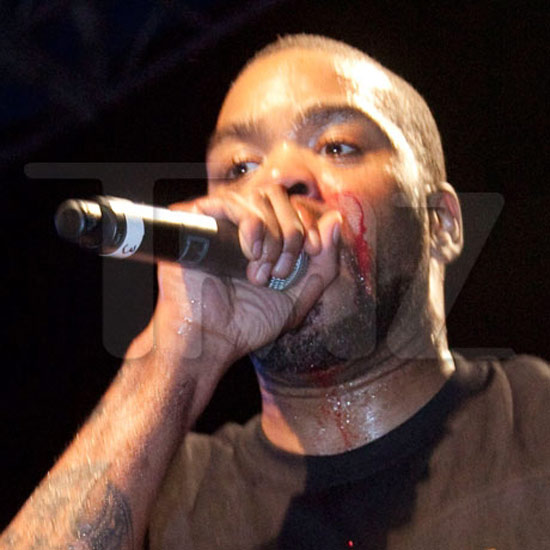 Pseudo celebrity Tila Tequila wasn't the only one to get attacked by a crowd at the "Gathering of the Juggalos" over the weekend!!
According to TMZ, rapper Method Man was involved in a similar (but not as harsh) incident. Method and his sidekick Redman were performing at the event Sunday night (Aug 15) when someone from the audience threw an object which appeared to be a full can of beer at MM's face. Whatever the object was…it left Method with a bloody gash under his eye.
But like any true soldier would…MM kept his cool and continued the show telling his sidekick Redman:
"Start the music we're continuing the show, let's f**k these motherf**kers up."
Sounds like The Gathering of the Juggalos ain't no joke!! But way to show em tho Method!
Be the first to receive breaking news alerts and more stories like this by subscribing to our mailing list.