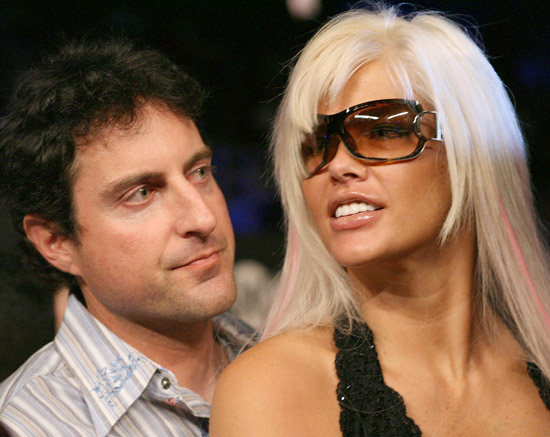 Apparently being dead doesn't even keep you away from the courts if a prosecutor feels as though you did something wrong. Anna Nicole Smith is at the center of a drug conspiracy case involving her former associates who are accused of providing Smith with illegal quantities of prescription drugs, and now a prosecutor claims that Smith wasn't "innocent" in all of this and was, in fact, a co-conspirator.
"I think it's obvious she was part of the conspiracy because she wanted this medication," Deputy District Attorney Renee Rose said during a pretrial hearing. She adds: "There's no reason for a doctor to overprescribe if she is not asking for it."
Howard K. Stern, Dr. Sandeep Kapoor and Dr. Khristine are said to have over-prescribed and obtained massive amounts of prescription drugs to give to Anna, however the trio is pleading not guilty to the charges and their defense lawyers are denying all claims, arguing that Smith was an addict and that they desperately tried to save her over the years to no avail.
During the first round of questioning for jurors for the case, most of the selection was eliminated and Superior Court Judge Robert Perry finished yesterday's session by ordering another group to report today. Among the potential jurors removed was a man who said he didn't believe in psychiatry and a fan of Anna Nicole Smiths' reality TV show who said that her boyfriend/lawyer Howard K. Stern didn't do enough to save her from drugs.
But now that all of the jury drama has been sorted out, a panel of six men and six women were chosen after two days of intense questioning by attorneys. The trial is expected to start tomorrow and is estimated to go on for at least three months.
Your thoughts?
Be the first to receive breaking news alerts and more stories like this by subscribing to our mailing list.