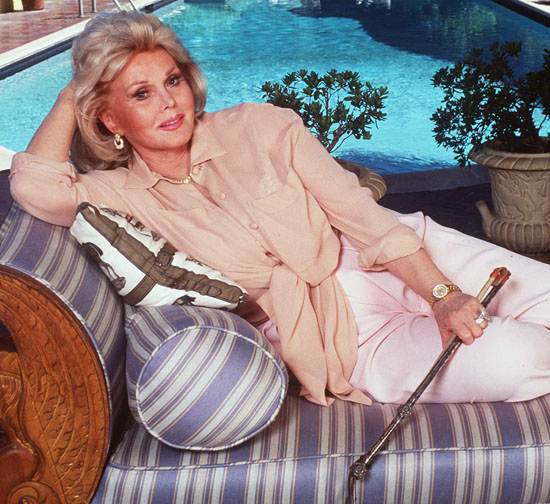 Actress Zsa Zsa Gabor was said to be in critical condition and not responding to human contact Friday (Jul 23) after undergoing hip replacement surgery Monday (Jul 19) following a fall at her home in Bel-Air over the weekend. The surgery went great, but doctors say the Hollywood veteran suffered a concussion as a result of the fall and they're concerned that her condition will get worse as time goes on.
Zsa Zsa's 9th husband Von Anhalt says that his wife is "technically" not in a coma but she isn't responding to those around her as she remains bed-ridden in a Los Angeles hospital. However in a statement to Reuters, her daughter Constance Francesca Hilton is blasting reports that her mother is in critical condition claiming that the 90 something year old actress is recovering just fine. She said:
"She is not in a coma. She is not on any kind of death watch. She is responsive and on medications. All vital signs are still going strong, and she is talking."
Zsa Zsa Gabor, most known for starring in films like "Moulin Rouge," "Lili" and "Touch of Evil," was partially paralyzed back in 2002 after a car accident. She reportedly fell out of her bed Saturday (Jul 17) after she reached too far to answer the phone as she watched TV.
Get well soon Zsa Zsa!
Be the first to receive breaking news alerts and more stories like this by subscribing to our mailing list.