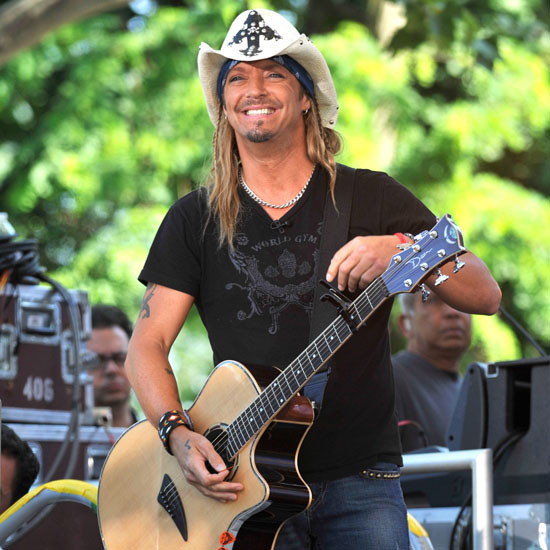 Rocker Bret Michaels misses his family. In a recent interview with Parade Magazine, the former Poison lead vocalist talked about how at times his career makes it challenging to spend quality time with his family and loved ones.
"Kristi and I love and respect each other. But in the same sentence, I also love what I do. I love being on the road and I'm passionate and I don't think there's anything wrong with that. The trouble is finding the balance of making both work. The moment we say goodbye, if they're not coming out on the road with me, is tough. It shouldn't be easy, because if it were easy, then we probably wouldn't love each other so much. So what makes it real is that it is tough. I sit down and I explain that I'm going away and that I'll be back. We look at the schedule and plan it out. And then they ask me how many gifts I'm going to bring them. That's always important! Daughters are good – they key it up right on cue and I'm a sucker and I give them whatever gifts necessary."
Sounds like Mr. Celebrity Apprentice has a lot going on, but he seems to managing it pretty well even with his recent health scares. Just take it easy and don't overwork yourself Bret!
Be the first to receive breaking news alerts and more stories like this by subscribing to our mailing list.