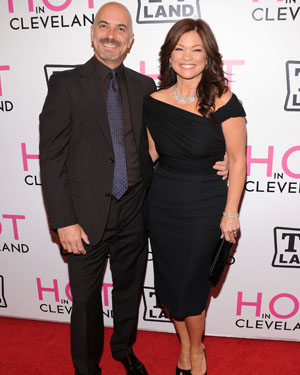 "Hot in Cleveland" actress Valerie Bertinelli knows when to step aside and let the big dog call the shots! Bertinelli, who is now engaged to network TV exec. Tom Vitale, recently admitted to letting her fiance make all their upcoming wedding arrangements.
"He's planning it — I have nothing to do with it! We may end up eloping because we just can't decide on the guest list!"
However according to Tom, the guess list isn't the most important part of planning.
"It's not about the party. It's about life and the relationship. It may be small. We haven't determined the size. We're going to [get married] in the States in the Fall, and it will mean the world to us."
The couple have been dating for six years and got engaged while on vacation in Florence, Italy. It's nice to see a woman having enough trust in her man to get the job done!
Be the first to receive breaking news alerts and more stories like this by subscribing to our mailing list.