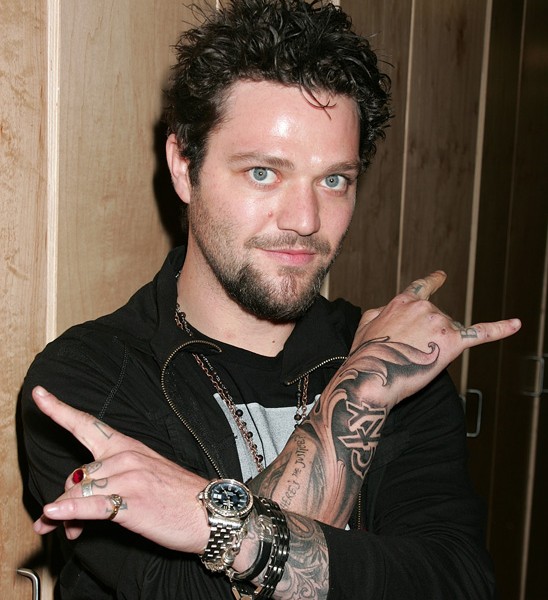 "Jackass" star Bam Margera is back to good health and is ready for his upcoming movie "Jackass 3-D" following a weekend stay at the hospital after being attacked by a woman with a bat outside of his bar in West Chester, PA. The 59-year-old, woman named Elizabeth Ray, was later arrested and charged with one count of aggravated assault, two counts of simple assault and two counts of reckless endangerment. However it seems it may have all been over a few racial slurs made by the professional daredevil. According to Parker:
"I'm innocent, and he's a jackass just like his movies. He called me the n-word. He uses racial slurs, uses the n-word with black in front of it. … I did not hit him, nobody hit him."
Bam's mother April Margera came to his defense stating that Parker is crazy and often shows her a** at the bar.
"She hit him over the head with a baseball bat, and she hit him while he was walking to his car. There was no fight. She's just crazy and gives him a hard time all the time."
We don't know what really went down, but next time it might be better to walk away from a situation like this Bam… Before you get bammed by another senior citizen! LOL.
Be the first to receive breaking news alerts and more stories like this by subscribing to our mailing list.