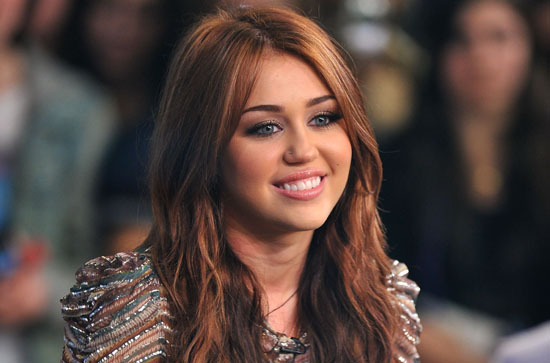 Miley Cyrus says she doesn't have time for school!
The 17-year-old actress/singer revealed in a recent interview that she's so busy with her career these days that she doesn't feel like she needs to go to college right now, but she hasn't totally ruled out higher education:
"My sister went to MTSU in Nashville, so I'd probably want to be there with all my friends, but I'm not gonna go to college right now," Cyrus, 17, told Q100's Bert Show Monday morning. "I am a firm believer that you can go back at any age you want, because my grandma went back to college at 62 years old."
The "Can't Be Tamed" singer is growing up in more ways than one, even if her critics still see her as a little girl. "No one ever wants to see someone grow up," she complains. "It's like when Hilary Duff started growing up off the Disney Channel. Everyone thought she was anorexic and she did this and that. It's just because she grew up! She didn't look like a 12-year-old anymore."

And though she's beginning to step out of Hannah Montana's shadow, Cyrus doesn't understand the controversy surrounding her latest music video (in which she wears a $25,000 corset). "My song is clearly about breaking free and being out of a cage and being able to be truly who you are," Cyrus says. "If you see Hannah Montana through that, or are mad because you don't, turn on Disney Channel. That's where my show is. My show is still on the air. I'm not done doing Hannah Montana…your true fans are gonna love the artist when they express themselves."

Two men who aren't sad to see her grow up? Current boyfriend Liam Hemsworth and singer Justin Bieber. "I have my travel-size boyfriend [Bieber] and I have my oversized security boyfriend [Hemsworth]," she jokes of the young men. "It's perfect!

SOURCE

Be the first to receive breaking news alerts and more stories like this by subscribing to our mailing list.