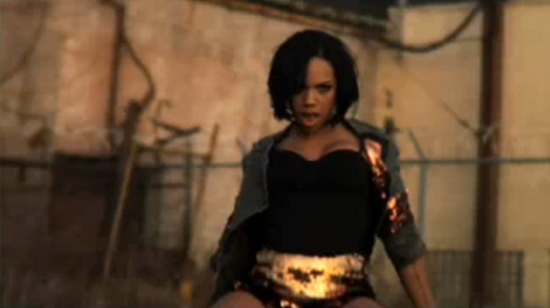 Singer Kiely Williams put out a very racy music video called "Spectacular" this week that had a lot of tongues wagging.
The former 3LW member's song talks about getting drunk in the club, meeting a guy and having "spectacular" sex with said guy (who she mentions she doesn't even know his name). And with lyrics like that, it's not hard to imagine what the video looks like. Check it out, along with her explaining why she decided to do a song/video like this below…
I am an actor and performer. I have been so since my first role in a television pilot at five years old. I played a character when I was a "Cheetah Girl." I am playing a character in the music video for the song "Spectacular," as I did in the "Cheetah Girl" movies. The fact is, that sometimes women get intoxicated and have unprotected sex. My video puts this issue front and center.
It is absurd to infer or suggest that I am condoning this behavior. Are Lady Gaga and Beyonce advocating murder with the "Telephone" video? Of, course not. Was Rihanna encouraging suicide with "Russian Roulette?" No. Was Madonna suggesting that young unmarried girls get pregnant with "Papa Don't Preach?" I don't think so. Is Academy Award winner Monique a proponent of incest because of her portrayal of Mary in the movie "Precious." Clearly, the answer is no. I wrote "Spectacular" and made the video to bring attention to a serious women's health and safety issue. Don't shoot the messenger.

– Kiely Williams
WHAT DO YOU THINK ABOUT THE VIDEO AND KIELY'S DEFENSE?
Be the first to receive breaking news alerts and more stories like this by subscribing to our mailing list.