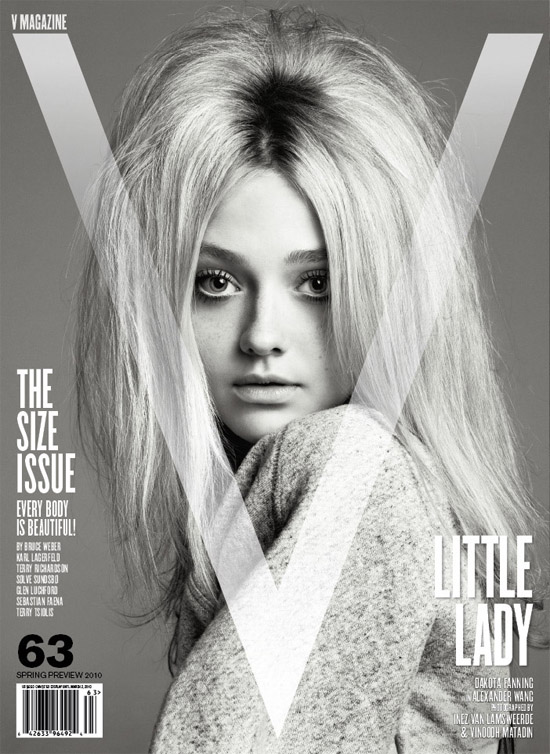 Actress Dakota Fanning, who celebrated her 16th birthday las month, graces the cover of the latest issue of V Magazine. In the fashion mag, she talks about her upcoming role in the film, "The Runaways," a biopic about the 70's teenage band by the same name. Fanning will play Cherrie Currie, a "sexy wild child rocker." Below are some highlights from the interview:
On wearing a size zero: "Now that I'm getting older, I'm finally getting to the point where I can fit into those things."

On playing wild child Cherrie Currie in "The Runaways:" "I really enjoyed doing that subject matter for the first time in a biopic, because it really happened, it's not just a made-up story about a 15-year-old running wild. It's a true story of her evolution from good Valley Girl to bad rock 'n roll princess:.

On her on-screen kiss with Kristen Stewart: "It's passionate, they were just as close as two could get."

On using cocaine onset: "It's actually crushed B vitamins. Kristen and I were, like, our hair is gonna grow a lot from these."
Dakota's V Magazine cover is on stands now…
Be the first to receive breaking news alerts and more stories like this by subscribing to our mailing list.