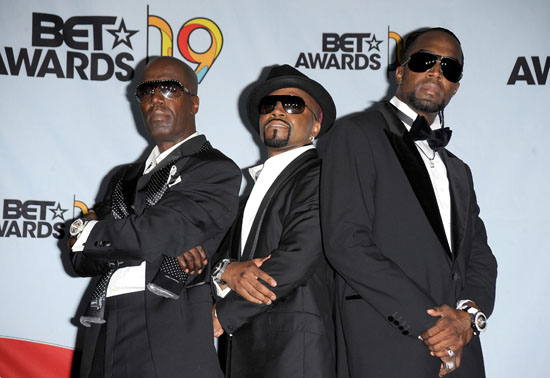 Wow! So Teddy Riley from Blackstreet (the guy in the middle in the picture above) allegedly beat the sh*t out of his two daughters a week ago (Wed. Dec 23). Sources tell TMZ that the 43-year-old R&B singer beat his 18-year-old daughter Teja and her older sister with it, along with "stomping, punching and bashing them." Teja was granted a temporary restraining order against her dad.
In the documents, filed in L.A. County Superior Court, Taja claims at one point Teddy, "lifted a Rock Band guitar and threatened to kill person(s) w/ it." Taja claims she suffered several injuries in the alleged altercation — including "bashes to temple, contusion on face" and "pain in knee." Teddy has been ordered to stay 100 yards away from Taja. The next hearing is set for January.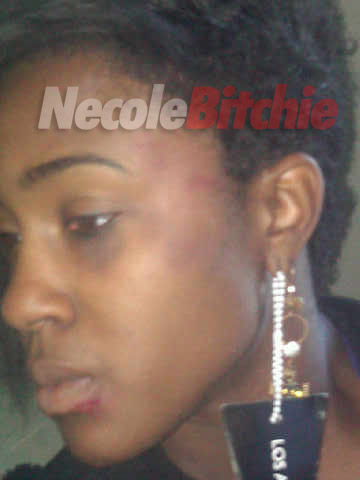 Oh but that's not all. According to the homie Necole Bitchie, all of this went down live and in person on Twitter (yes, THE Twitter). And it was over his girlfriend, who's apparently around the same age as Teja.
Now, believe it or not, all of this played out on twitter the night it happened! From what I gathered (and I could be wrong), his daughters had a serious issue with the woman Teddy Riley was dating because she was around their age. So they resorted to going back and forth with him on twitter as well as calling her a "Golddigger". He eventually deleted his twitter account and made his girlfriend delete hers.
Continue reading for the screencaps of all of the messages!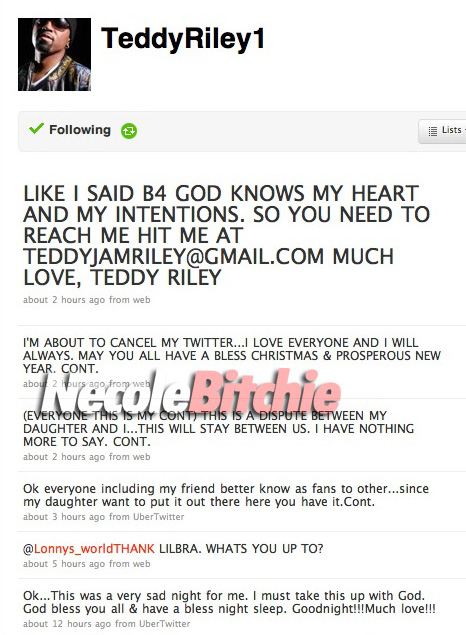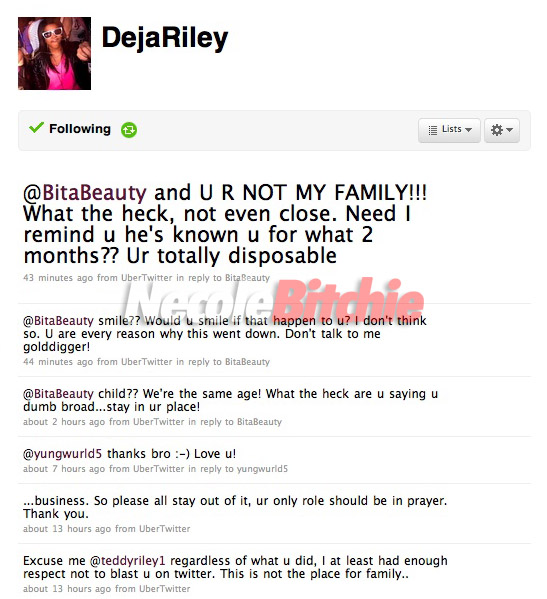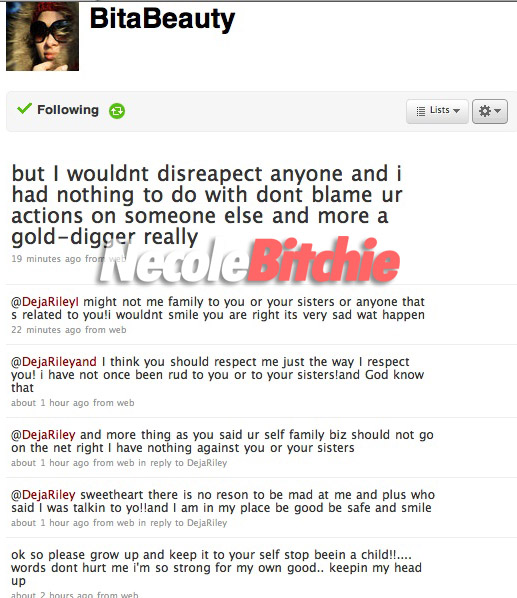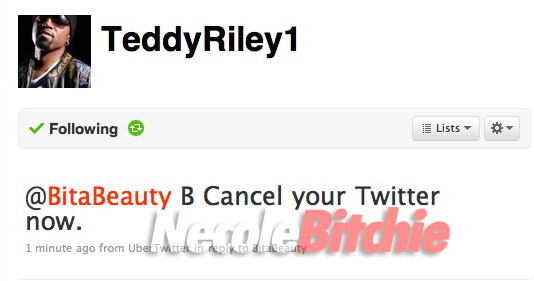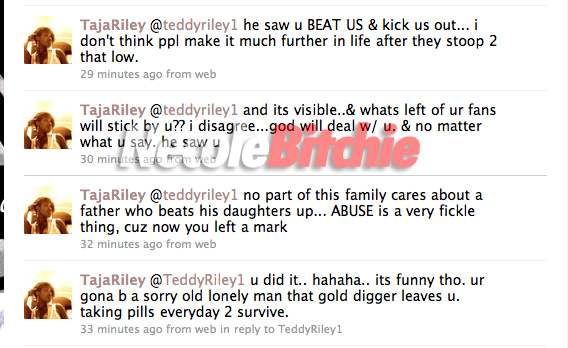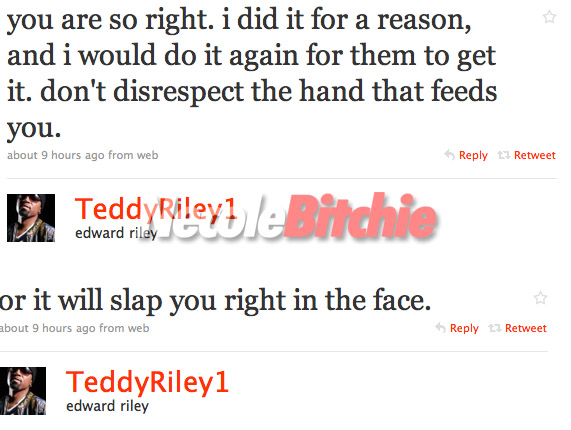 We're mad they aired all of this out on Twitter. Do people forget that their phone has text messaging? Why use a social networking site to vent about family issues and send public messages to each other (Twitter has this nice little "DM" feature too…). And let's not get on 2009 being the "year of domestic violence." Lawd…