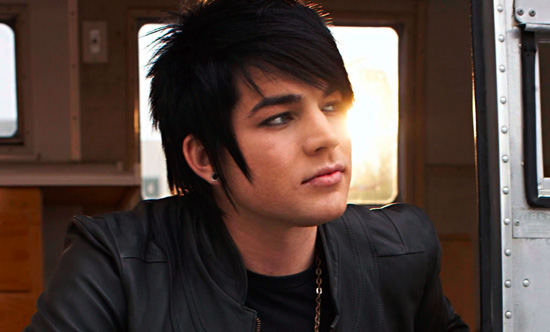 Singer Adam Lambert took to his Twitter yesterday and spoke on the controversy surrounding the cover of his upcoming debut album, For Your Entertainment.
"Thank you to those who appreciate and understand that the album cover is deliberately campy. It's a homage to the past. It IS ridiculous. For those that don't get it: oh well… Glad to have gotten your attention. Androgyny. Rock n Roll."
We're just glad he knows that it's extremely campy; but if that's what he was going for, then we say, "Rock On!"
In other album news, he also revealed that his debut single was produced by Dr. Luke and is also titled "For Your Entertainment." Adam describes it as a dance track that will make you "shake yo a**es" Other tracks on the album are "Soaked", "Music Again", "Strut", "Aftermath", "Broken Open", and "Down the Rabbit Hole"; the last four being penned by Lambert himself.
Be the first to receive breaking news alerts and more stories like this by subscribing to our mailing list.