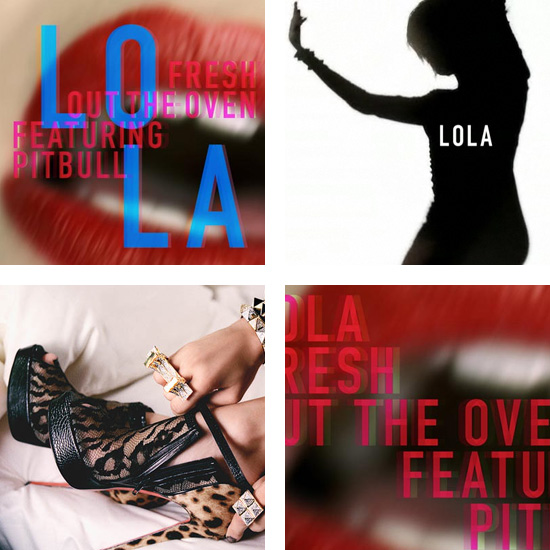 [audio:http://gossiponthis.com/wp-content/uploads/2009/10/freshouttheoven.mp3]
Singer/actress Jennifer Lopez is jumping on the alter ego bandwagon and his naming her other personality "Lola" (what happened to J.Lo???). Lopez is releasing a new album in January 2010, titled Love? and this track here, "Fresh Out the Oven" (featuring rapper Pitbull) is a promotional track for the LP, which will be Lopez's 7th studio album (and her first in 3 years). Though Lopez is calling herself "Lola" for the sake of promoting this new track, sources tell People.com that she hasn't adopted the alter ego just yet.
A note of explanation: Lopez's new song will not appear on her upcoming album – and a Web site established to promote it, featuring a dancing female figure named Lola, has spawned rumors that Lopez has adopted a new persona.

Not so. "Lola is just for this song, it's not her ongoing persona," says a source close to the singer. "It's something fun. She hasn't become Sasha Fierce [Beyoncé's artistic alter ego]. There won't be anything to do with Lola on her Love? album."

"This is a hot club record that the label loved and Jennifer thought was fun," Amanda Ghost, president of Epic Records tells PEOPLE. "Jennifer and Pitbull got together and the record leaked. Lola is a fun character just for this song."
Be the first to receive breaking news alerts and more stories like this by subscribing to our mailing list.