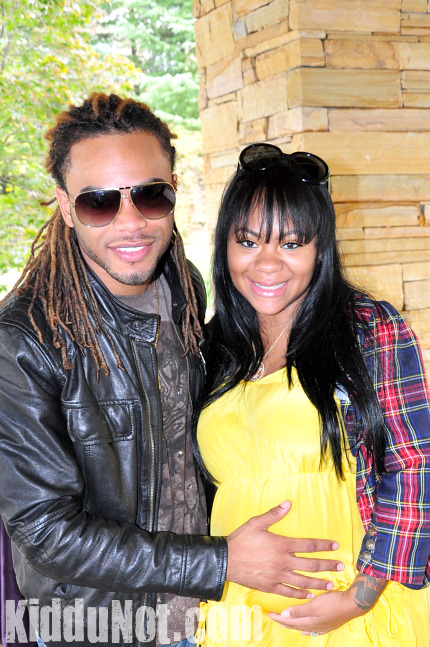 Our homie Kodak Boi was on the scene Sunday (Oct 4) at Nivea's baby shower at Villa Christina. Here's his account of the festivities:
The shower took place at Villa Christina on Sunday, Oct. 4th in Atlanta Ga. Nivea was showered with wonderful gifts from friends, family, as well as her Avalon Music Group family. During the shower, Niv's guests added some creativity to the baby shower by playing unique games. Guest had to unscramble & write down as many baby products as they could name (bottle, blanket, pacifier, etc) within 5 minutes.

'Musical bottle' was the most entertaining, where each participant took a bottle filled with juice, while Nieva's records were playing in the back, & who ever ended up with bottle once the music stopped had to drink the most in the allotted time. The last game played, lullaby Freestyle, was geared towards the fellas–where each participant had to sing a rock, pop, hip hop or country styled lullaby & revamp it to make it their own.
Nivea's uterus is currently being occupied by Lil Wayne's new son (his third in the past 12 months). Lauren London just gave birth to [she hasn't released the name yet] his second son on 09/09/09, and his first son was born shortly after the BET Hip-Hop Awards back in October 2008. And he's rumored to be expecting ANOTHER kid from an unknown chick. We can't keep up with this dude… We're no financial experts, but condoms are way cheaper than children.
Be the first to receive breaking news alerts and more stories like this by subscribing to our mailing list.