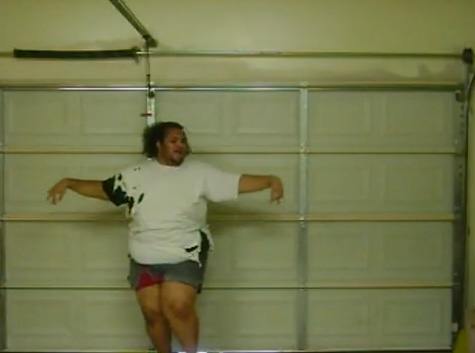 And here we thought garages were for parking cars…
Bone Crusher's illegimate cousin thought it'd be a good idea to remake Beyonce's new Sweet Dreams video. So he grabbed a pair of garden shears and "went ham" (as our favorite rapper Gucci Mane would say) on his outfit. And it looks as though he and Beyonce had the same budget, Windows Movie maker  effects and all! Continue reading to peep the video … if you dare! Oh and if you're looking for someone to blame for this, don't blame us. Blame the Lady of Crunk!
Be the first to receive breaking news alerts and more stories like this by subscribing to our mailing list.