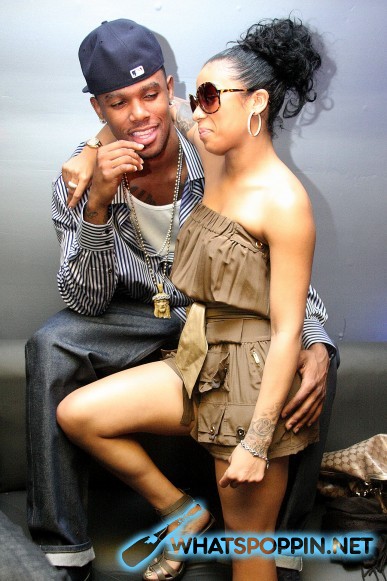 It looks like Keyshia Cole is definitely ready to let the world know about her new relationship with Cleveland Cavaliers guard Daniel "Boobie" Gibson. The two lovebirds were coupled up Tuesday night (June 2) at Dolce Nightclub in Elizabeth, NJ.
And Keyshia had no problems telling Sister 2 Sister recently what the deal was her new man:
Keyshia said that although there is an age difference between them (she's 26 years old and Daniel is 23), he has a good head on his shoulders. And it doesn't hurt that they want a lot of the same things out of life, too.
The two are always on the road, so they spend a lot of time apart. That can be tough, but Keyshia and Daniel make it work. They often talk to each other by video chat and the two fall asleep together while they're still plugged in. How cute is that? Ah, love in the new millennium.

Daniel and Keyshia have been together for about three months, but they've known each other for five. She said that Daniel made the first move, and that they started talking after he got her email address.

Keyshia supports her man whenever she's able. The "Heaven Sent" singer was watching the Cavaliers play against the Orlando Magic while S2S was backstage with her.
Now that the Cavs won't be playing in the NBA Finals, we're sure these two will be able to spend a lot of time together, even with Keyshia wrapping up the final dates of her A Different Me Tour. They look to be a genuine couple and we here at GOT are most. def rooting for them and hating on Boobie at the same time for pulling one of the hottest chicks in the game right now!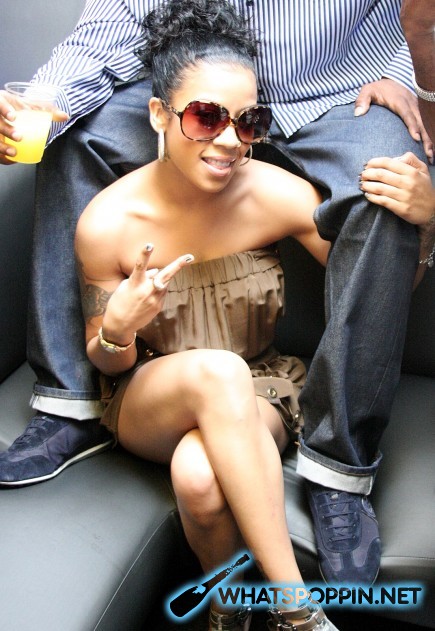 Photos: Necole Bitchie via What's Poppin
Be the first to receive breaking news alerts and more stories like this by subscribing to our mailing list.