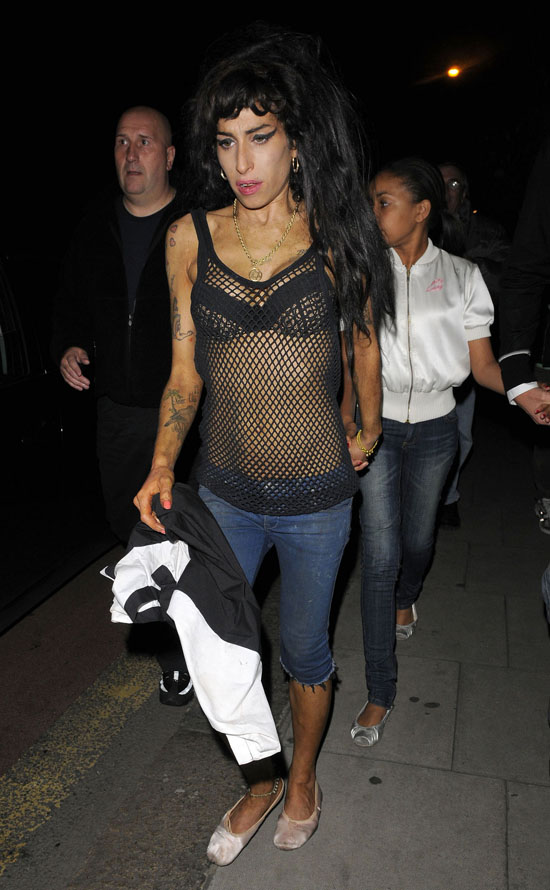 Our favorite British crackhead Amy Winehouse has partnered up with top British fashion line PPQ to launch her own designer clothing line …. And no, this is NOT a joke!
Winehouse, who is currently vacationing in the Caribbean, is now set to producer her own range for the company after finalizing talks with the bosses at the brand. Reports say the collection will be based around Winehouse's "signature retro style" and we hear PPQ designer Amy Molyneaux is excited to have Amy Winehouse on board! And not just because they have the same first name either.
"Yes there have been talks with Amy and we are now in the first stages of the project. The range will be all about high-end statement pieces, inspired by Amy's style. For example, maybe a dress or an amazing piece of jewellery like a bracelet. It's going to be distributed online, we are going to be providing all materials and doing the design, but Amy will definitely be involved in the creative process."
We're sure people are just itching to look JUST like Amy! Beehive, busted slippers, dirty jeans and all!
Be the first to receive breaking news alerts and more stories like this by subscribing to our mailing list.