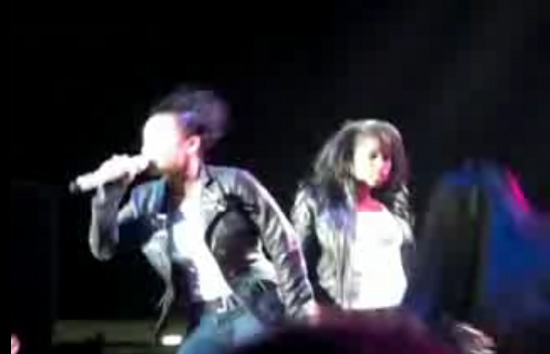 The sound was so bad when Keyshia Cole took the stage Friday night in Greensboro, NC for her "A Different Me Tour" that she actually made them restart her show from the beginning!

In the video above, you can actually tell how pissed she is when she comes out and she took her earpiece out at the 0:45 mark and at about 1:15 she went over to the sound guy and let them know what was up. Immediately after that, she walked off stage leaving concert goers wondering "wtf is going on?" for about 6 minutes before they replayed the intro (7:55) and she came out saying "We're gonna try this one more time y'all … can ya'll hear me?"
Not sure how the rest of the show went, but we were at the Atlanta show the night before and left the venue with ZERO complaints about Keyshia's performance. Click here for our exclusive pics/review!
Be the first to receive breaking news alerts and more stories like this by subscribing to our mailing list.