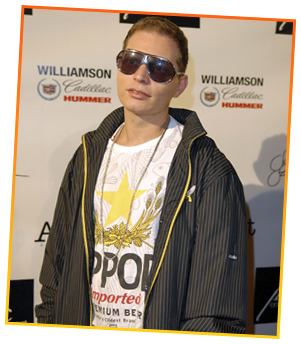 When he's not losing his home, dodging bill collectors and harboring fugitives, Scott Storch is running from auto dealers! The latest news on the dirt broke producer is that he was apprehended by Miami police Friday and charged with grand theft auto.
According to the police report, Storch began leasing a 2004 Bentley GT in February 2006 and was set to return it in March 2008. Well, here it is April 2009 and apparently, Scott Storch never turned in the vehicle! And Atlas Leasing Company, the owners of the vehicle, say they have been looking for the car for over 7 months! They said Storch failed to comply with the terms of their leasing agreement and they claim his negligence has cost the company $65,000 in revenue that could have been accruing from other potential clients who wanted to lease the Bentley.
Once he was arrested and booked, Storch posted an undisclosed amount of bail and went on his way. No word yet on a court date.
SOURCE
Be the first to receive breaking news alerts and more stories like this by subscribing to our mailing list.