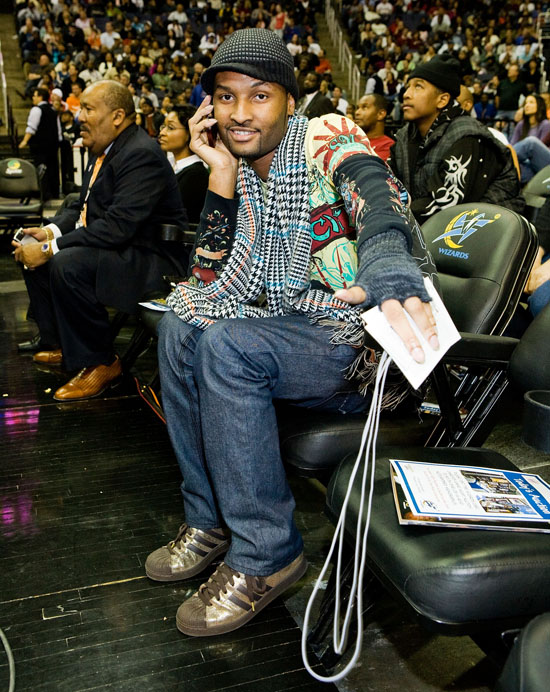 We received a little tip in our inbox about this un-famous guy named "Chosen Wilkins." But the message couldn't have come at a better time. Lots of times when browsing through Wire Image's massive archives of celebrity events, photoshoots, and public outings & sightings, especially at Basketball games around this time of year, we come across photos of people and we wonder "who the hell are they?" Well that question came up when we spotted these photos of some guy named "Chosen Wilkins" at a Wizard's game in D.C. last Sunday (Jan. 4th). Apparently, he's an actor, songwriter and a singer who just recently inherited a piece of a $250,000,000 fortune from his grandfather, civil rights activist and former Virginia Senate Roy Wilkins, who's the godson of the 1st black governor in Virginia Douglas Wilder.
In our snitch's e-mail, she asked us why we weren't up on Chosen Wilkins, suggesting that we use Google or Wire Image to find out who the hell he is. Peep the message below…
Um are you up on Chosen Wilkins? Who divorced actress/psycho Maia Campbell to be with Mya! Why is he $250,000,000 rich and feel he can be a dramaking!

He was sitting courtside at the Wizards Game yesterday and after meeting him, I learned that he just inherited $250,000,000 from his grandfather civil rights activist and former Virginia Senate Roy Wilkins and the God son of the 1st black governor in Virginia Douglas Wilder. Well, apparently you guys haven't used google or seen him a-listing up on wireimage.com and other paparrazi sites. He was really down to earth and humble and is working on a major film with Terrence Howard, Nate Parker, and Brandon T. Jackson by the creator of Star Wars – George Lucas, called "Redtails" about the historical events with The Tuskegee Airmen. He's performing at this year's Presidental inauguaration with Rihanna. We why is he 23 years old? And was at the Wizards game with Mya looking very cozy and he and singer, Mario, (who once was best friends a month ago in atlanta, pics online with him, Terrence Howard, and Chosen Wilkins ) have beef now. Well, he dissed Mario in an interview and Mario's manager J. Irving, is saying he is too arrogant and his record sales don't sale enough to be like that.
Now, why are you not up on Chosen Wilkins who is acting, singing, and according to RollingStones is our next major star? Rumor also tags him to actress, Lauren London, from ATL. But he use to date wako crazy girl Maia Campbell actress from "In The House". It has been proven that they were married in 2005 and they divorced because of he was trying uphold a positive image, then it became small media wars. Can you all get up on him?

Love your site by the way, had to give you a tip. Him and Mario also I heard got into a scruffle on New Years Eve at a party in NYC. But he is on wireimage.com at the game he was at, but it's this pic of him and BET's Tigger and the funny thing is, he try to avoid taking picture with Tigger at the game.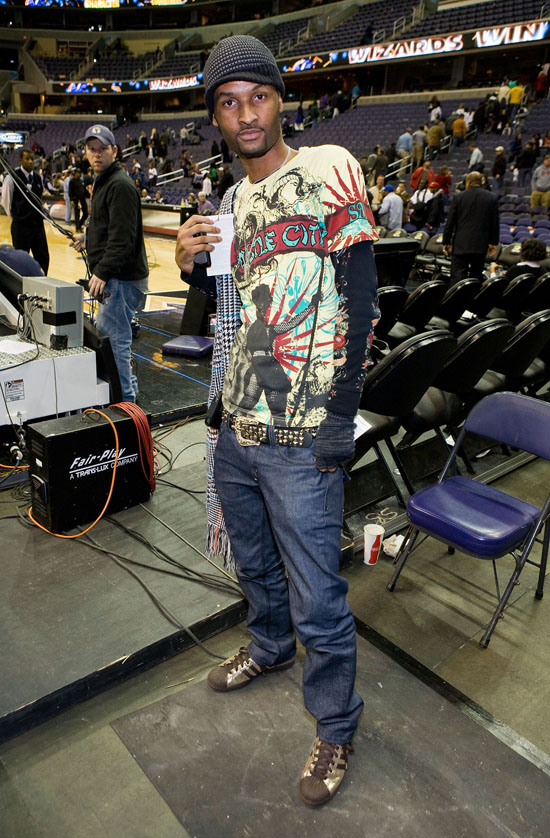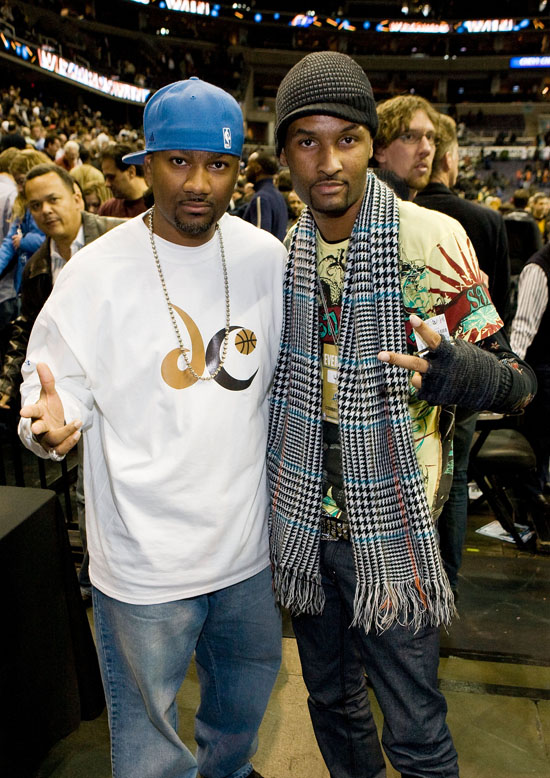 Whoever he is … he looks like he needs a meal! Any crackheads out there (shout-out to Maia Campbell) wanna bring a sick kid in for a bite to eat? What would baby Jesus do?!
Be the first to receive breaking news alerts and more stories like this by subscribing to our mailing list.