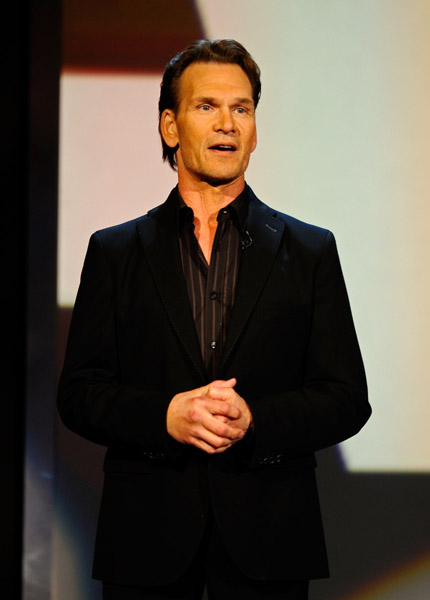 A&E publicists have announced that actor Patrick Swayze who has been battling with pancreatic cancer for the past year has checked himself into the hospital due to pneumonia.  Swayze was set to present his latest project entitled The Beast at Friday's Television Critics Association press event in Universial City, California but because of his sudden sickness he did not attend.
"As we arrived here this morning we have some news," A&E President Abbe Raven said. "Patrick Swayze has checked himself into the hospital. However, he asked us specifically to go forward with today's panel. We wish him the very best with his recover."
The Beast is scheduled to premiere Jan. 15 at 10pm on A&E.
We, here at GOT wish Patrick a speedy recovery and we will continue to stay on the story and keep you updated on his condition.  Our prayers are with him and his family.
Be the first to receive breaking news alerts and more stories like this by subscribing to our mailing list.