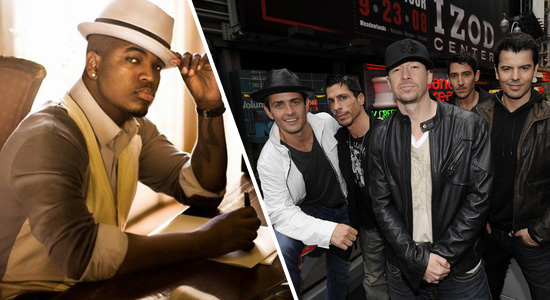 Why did it take me so long to figure out that the "Single," by New Kids on the Block is 100% identical to the same "Single" from Ne-Yo's latest album, Year of the Gentleman. I remember Kennesha premiering the video at the beginning of September, but by the time I had heard Ne-Yo's album, I had almost forgotten about it. But I'd always think to myself and wonder if I'd heard the song every time I listened to Ne-Yo's version.
So today I was browsing through some of the older posts, I came across the NKOTB video and it all clicked! This is the same damn song, lol! So you know, in usual GOT fashion we're pitting these two against each other to find out one question: WHO OWNS THE TRACK?
[poll id="67″]

Personally, if it were up to me, I'd give the track to Ne-Yo, hands down, no questions ask, point, blank, period. And yes, it is that serious for me to use that number of words, lol. For some reason, I just couldn't get into the NKOTB version. Maybe the video killed it for me seeing as those white boys were dancing like … white boys lol, and just killing the mood of the song. And it sounded like they were trying too hard. It just didn't sound like they were meant for the song. When you remix a song by adding another artist to the mix, it's supposed to flow as if they were originally meant for it. People do it all of the time (Justin Timberlake and Beyonce – "Until the End of Time" anyone?) and it's seamless. I could see the seams all the way through this song, and it just didn't work out.
Be the first to receive breaking news alerts and more stories like this by subscribing to our mailing list.