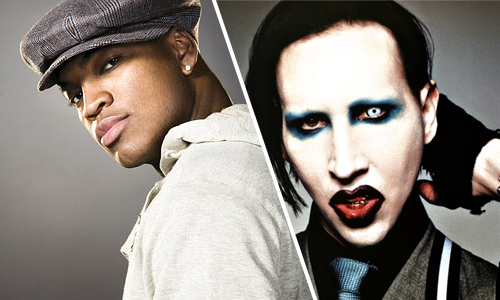 NE-YO WORKING WITH MARILYN MANSON » So R&B singer/songwriter Ne-Yo is supposedly working with Marilyn Manson. And he's not just writing a song for the goth rocker. They're supposed to actually be doing a duet. Strange, right?
"I've wanted to work with him for ages and his people reached out to me when they heard," Ne-Yo told the Daily Star. "People might think it's a strange collaboration, I don't. I have no idea what it's gonna sound like and I have no idea what I can do for him, but I'm damn excited to figure it out and I know I have the capacity to do it."
Can't wait to hear this one…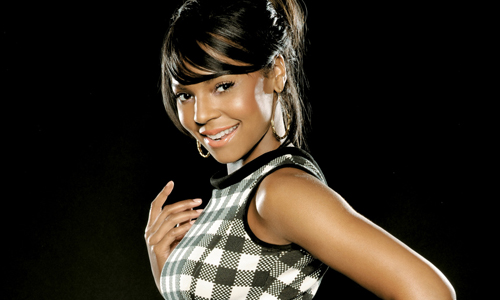 ASHANTI TO RELEASE " THE VAULT" » R&B singer Ashanti is attempting to make noise in the industry once again with the release of an album tentatively titled, "The Vault."
Twelve unreleased Ashanti songs from seven years ago will see daylight next month thanks to AJM Records, the label that signed her before it inked a joint venture with her current label, Murder Inc. "The Vault" due Oct. 14, contains songs penned by Ashanti in 2001, before AJM joined forces with Murder Inc/Def Jam in 2002. Producers on the set include 15-year-old wunderkind Miguel "Migs" Baeza, Nocko (Mary J. Blige, Rick Ross), Steven White, Kenny Flav and AJM in-house beat-maker Kidd Kold (DMX, Foxy Brown). Migs helmed first single "Let's Do Something Crazy," featuring Flo Rida, while Kidd Kold created second single "Imagine." Kold also produced seven other tracks on the album.

– Eur Web
If it didn't work the first time, why try again a second time? If I were driving my car, and I ran a stop sign and was hit because I ran the stop sign, do you think my dumb ass is gonna try it again? Nope!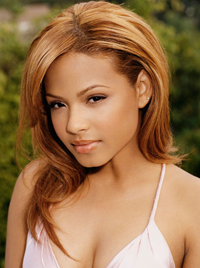 CHRISTINA MILIAN SIGNS DEAL WITH MYSPACE RECORDS » Another female R&B singer is trying to get a second chance with the industry. Christina Milian, who was released from Def Jam back in 2006, has signed with MySpace Records for an upcoming musical project.
Milian, 26, is working on her "comeback" and told the folks over at Billboard about her new record deal. "I've been out of the game for one and a half years, and I think I'm long overdue for a comeback, so I'm treating this album like it's my last chance to make an impression," she said. "I'm competing with myself and being very detailed. Before, I had a label telling me what direction to go in. Now, it's my choice, so I'm being very particular about it and I'm really excited.'

The album features production from Cool and Dre, Danja and T-Pain; while Kanye West is the sole guest artist. Her first single 'Us against the World' which Milian calls a 'cinematic power ballad" will be released on October 6 via Myspace.
Be the first to receive breaking news alerts and more stories like this by subscribing to our mailing list.