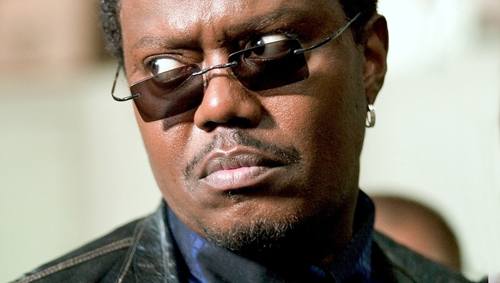 Before Bernie Mac passed on to the other side, he was surrounded by his closest family members, according to his sister-in-law.
His wife, Rhonda, and daughter, Je'Niece, were at his bedside, and his wife's sister, Mary Ann Grossett, reveals that in his final moments, Mac "struggled for his life," adding, "He couldn't breathe." She tells People.com, "He opened his eyes on his own and looked at Rhonda. She called his name, and he opened his eyes and nodded to her. She smiled at him and told him, 'Don't leave me… I'm waiting for you to come back.' He shrugged his shoulders, and she said that's when she knew he was tired.

He signaled to her that his body was tired. "(The doctors) were working on him. They tried to resuscitate him two times. One time he came back for about an hour. Then he went into cardiac arrest the
second time." And Grossett reveals her sister is "devastated", but adds, "What she will treasure the most is the fact that she was his wife for 30 years – and not only was she his wife, but she was his best friend. She's going to miss him dearly." ( SOURCE: WENN )
Mac's public funeral service is scheduled for this Saturday (August 16th) in Chicago, Illinois at House of Hope.
Be the first to receive breaking news alerts and more stories like this by subscribing to our mailing list.