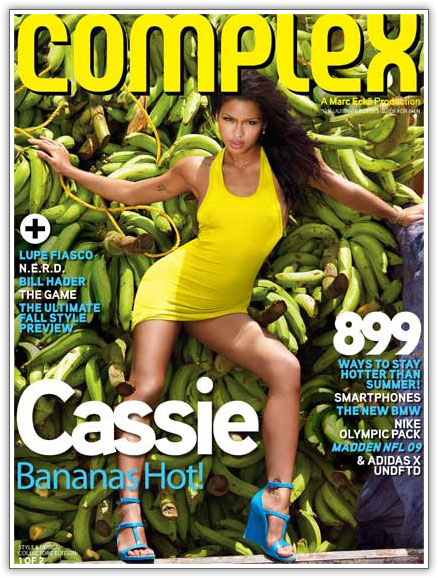 Cassie, Lupe Fiasco & N*E*R*D* all have their own cover for the August/September issue of Complex Magazine. In the multi cover issue, Cassie will be talking about her upcoming album, training with vocal coachs and the haters. Here is a few questions Complex asked her and responses:
The Internet helped launch you, but it's also home to extremely harsh anonymous sh*t-talkers. How do you feel about that?


Cassie: I love it.

You do?

Cassie: I do. It's ammunition. I used to be really offended by it. It didn't motivate me before; I didn't get that concept. I get it now. At this point, the ridiculousness of the Internet and the things that people say—it's funny.

What's the harshest thing that's been said about you?

Cassie: "She's f****ng for checks." I don't f**k for checks—I'd rather live on the street.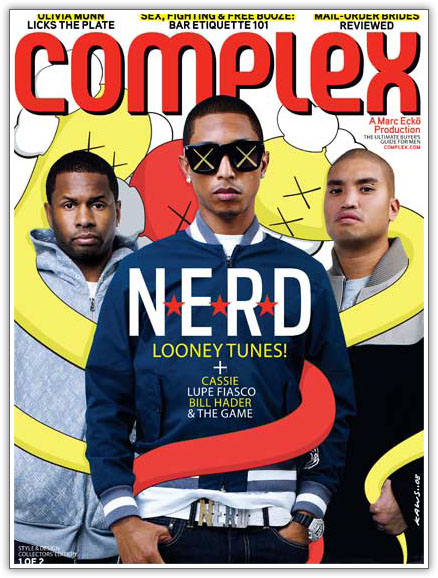 N*E*R*D* talked about there recent success with their album, Seeing Sounds, and their buzzing clothing line BBC (Billionaire Boys Club) & Ice Cream. Here's an excerpt from the interview:
Musically, you guys aren't exactly mainstream, but you're probably the biggest producers that ever made it from the world of hip-hop. But then from a style standpoint, it seems you try to keep a proximity to the exclusive sh*t. You don't have BBC brand in Macy's, which you could. Why do you feel that's the way to go for clothes, as opposed to how you handle your music?
Pharrell: Certain things are meant to be amongst a smaller populace. You don't want everything you do to be ridiculous, you know? Exclusivity is a good thing. It keeps it close to you.

But at the same time, a lot of styles you guys pioneered, and Nigo started, sort of trickled down to a lot of the mall brands. Does that worry you?
Pharrell: I'm not here to take credit. I'm just really appreciative of the opportunity. The most important part is the process. The process of designing?
Pharrell: The process for everything. It's just having fun, being creative. Of course you want to think futuristically, but I think that if you just kind of walk with today, and you never fall backwards on yesterday, and you're not stepping too quick towards tomorrow, it's fun. Today is a process that leads to the finish line of tomorrow. Does that make sense? I'm not trying to be all philosophical and sh*t.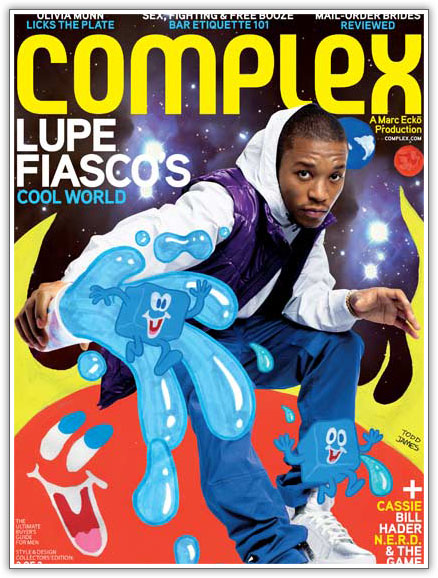 Lupe Fiasco talked about his philosophy on intelligence and he talked about "retiring" and dumb people in the hood…Check out the excerpt from the interview:
Your fans have a perception of you as this well-read scholar.

Lupe Fiasco: No, no, I'm a dummy. I'm Discovery Channel smart, for real. My real learning and education came from my mother and my father, them teaching me to be interested in thinking. My mother would pull me inside, and we would discuss Middle East politics when I was 12, 13.

So when you have a song like "Dumb It Down," does that seem contradictory? It seemed like you were trying to reach a certain…demographic, right?

Lupe Fiasco: The dumb-ass ni**as in the hood.

Because I've heard people who are "dumb- ass ni**as in the hood" be like, "I feel like he's talking down to me," like, "Why not just be on some Tupac sh*t and go straight at me?"

Lupe Fiasco: Tupac went over people's heads, too.
These issues are now available to buy online or on stands now. Take a look at videos from the photoshoots for this issue below!
Be the first to receive breaking news alerts and more stories like this by subscribing to our mailing list.