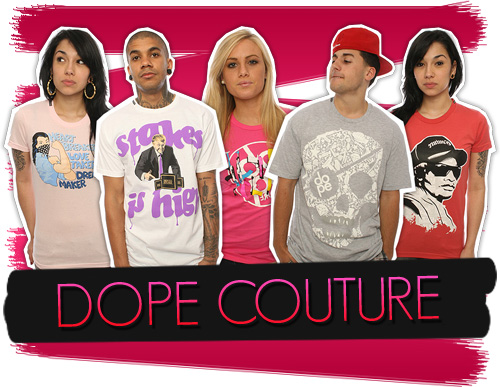 For T2W first ever Designer Spotlight post, I thought I would open your eyes to a clothing line that mixes pop culture with hip hop to get something that's … DOPE! Dope Couture is a semi-new brand for men and women designed by Matt Fields and Chris Mart. Lupe Fiasco, The Spurs 2008 NBA Draft Pick George Hill, and Talib Kweli are just some of the celebs that have been spotted rockin' Dope Couture Shirts! Keep reading to check out the interview I had with Matt Fields about Dope Couture.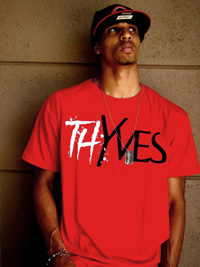 Kennesha: Who is Matt Fields? When did you start designing?
Matt Fields: I'm a student at the Indiana University Kelley School of Business. I started designing on my mac two years ago. However, I don't want to refer to myself as a designer just yet because I don't feel like I have earned that title yet. Currently, I would rather refer to myself as a taste maker of sorts, not a designer. However, I will be putting out cut and sew apparel as soon as next season. We're starting with one French terry cloth sweatshirt for Fall and expect to see more cut and sew come Holiday. I also brought on my best friend, Chris Mart, and he is an artist. He's great and together we are money. We will definitely be a force to be reckoned with in the future. We are just going at our own pace right now, observing and learning.
Kennesha: How did you come up with the name Dope Couture? Is there a meaning behind the name?
Matt Fields: So you want to know about the name. Okay, to keep it simple DOPE COUTURE is several things.
Kennesha: Tell me a little bit about Dope Couture.
Matt Fields: The most important thing to understand is that we have high-end fashion quality and influence infused with street swagger.
Kennesha: Is there any Fashion Icon that you get your inspiration from?
Matt Fields: We wanted to let people know where our influence comes from at the jump. It's funny though because everyone says that they are inspired by high fashion but they only know who the mainstream fashion designers are. Our influence comes from a wider array of fashion designers.
Kennesha: How much of your personal style would you say people can find in your collection?
Matt Fields: How much of the current collection reflects my personal style? Maybe fifty percent but next season is one hundred percent.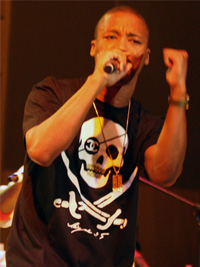 Kennesha: What would you say sets your collection apart from other urban and high fashion designers?
Matt Fields: What sets us apart from the other lines is a variety of aspects. It's also not always where you are but where you are going. You will see us separate ourselves more and more with each season.
Kennesha: What current fashion trend(s) would you never incorporate into your designs?
Matt Fields: We never say never. You just might see us make chef's hats hot.
Kennesha: If you had the opportunity to design an outfit for a celebrity to walk the red carpet in, who would it be and why?
Matt Fields: If I had the opportunity to design an outfit for a celebrity to walk the red carpet in then I would probably say Lupe Fiasco. Lupe wore one of the shirts from the second collection and he definitely did it justice. I wouldn't mind seeing that again.
Kennesha: Where can people buy Dope Couture?
Matt Fields: Dope Couture is available at select boutiques and online at www.dopecouture.com.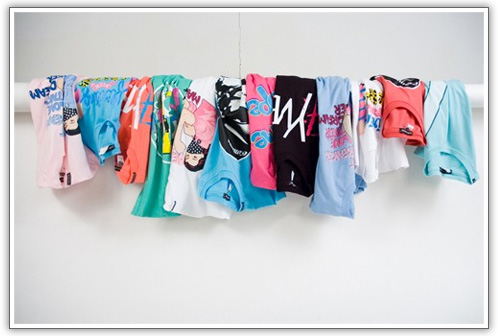 Dope Couture can also be found at KarmaLoop.Com. Be on the look out for an update to this post featuring Dope Couture's Fall 2008 Collection, which has yet to be released. What do you guys think about Dope Couture? Will you be rockin' some of these shirts back to school?
If you are a fashion designer or if you know someone who designs and would like them to be featured as our Designer Spotlight, e-mail me at Kennesha@Think2wice.org so I can check them out!
Be the first to receive breaking news alerts and more stories like this by subscribing to our mailing list.