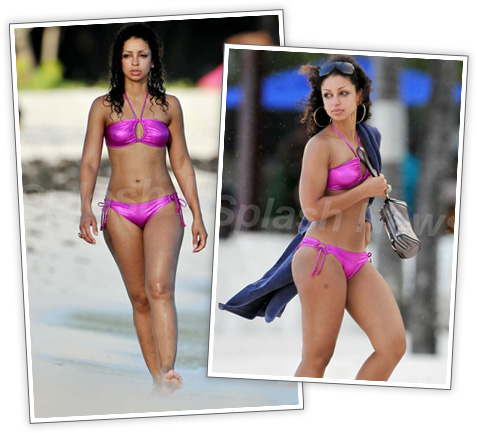 Here are some flicks of Mya (don't feel bad if you don't remember who she is) vacationing on the beaches of Barbados. I hear homegirl dipped out on a recent performance and pissed off the locals. The fact that she was even gonna attempt to revive her long-ago dead career should have pissed them off.
Hell, the last time we saw her, she was doing the peanut butter stomp with Yo Gabba Gabba. Unfortunately if you would like to see the former singer making a fool of herself, then you'll have to do your own perusing around youtube, because the video we posted here is "no longer available."
Career … or no career, I'd still hit. 2wice! =)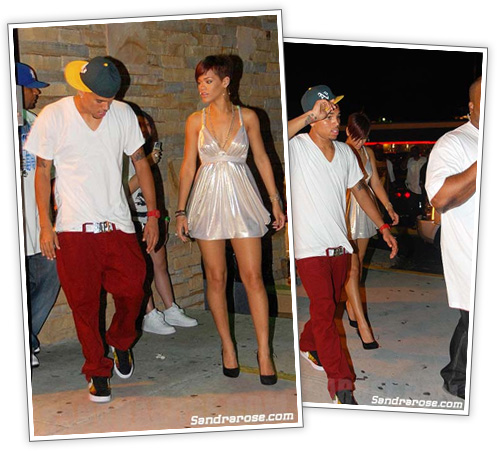 '08 Bonnie & Clyde, we know them as Chris Brown & Rihanna … or Chrianna, did a little club-hopping Saturday night in Atlanta. Sandra Rose's photographer Freddy-O says that he couldn't take photos of Rihanna inside the club, but he managed to snap a few of her and her boo leaving.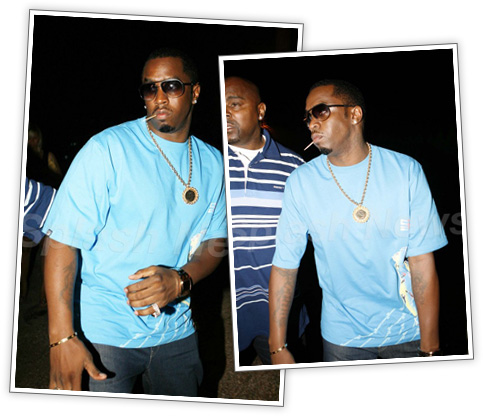 Ciroc Vodka sponsored a 4th of July party for Diddy in the Hamptons over the weekend, and according to sources, homeboy had a bit of trouble gaining entry. Some cars had blocked the entrance, which prevented the mogul and his 3 car fleet from getting through. But in true Diddy fashion, he and his entourage did get in, and made a grand entrance by telling the DJ to cut the music, clearing out the VIP area, and giving the cue to keep the party going after about 15 minutes. Hey, what can you do. It's Diddy!
Above are some flicks of homeboy using the back entrance.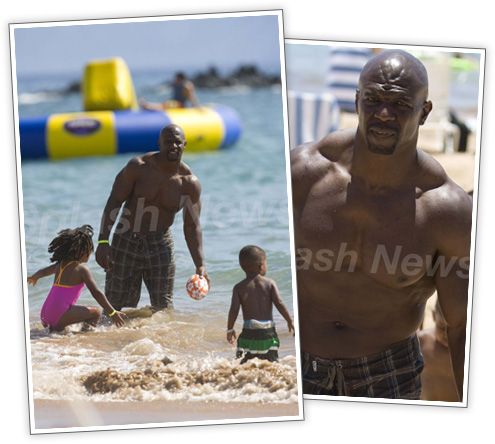 Here are some flicks of another celebrity enjoying some time off in the beach. Former football player turned actor Terry Crews was spotted spending time with his kids in Hawaii.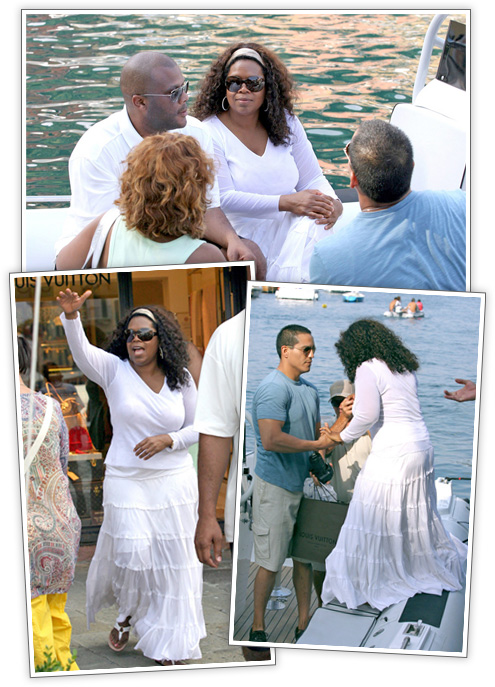 Television mogul Oprah Winfrey and her buds Gayle King (gold hair, can't see her face) and actor/writer Tyler Perry were spotted vacationing in Portofino, Italy over the weekend. Boy, I'd kill to be in Oprah's inner-circle! Must be nice…
Reggie Bush and Kim Kardashian were spotted out and about doing what they do best. Absolutely nothing. Well, they were shopping. Big whoop.
Be the first to receive breaking news alerts and more stories like this by subscribing to our mailing list.