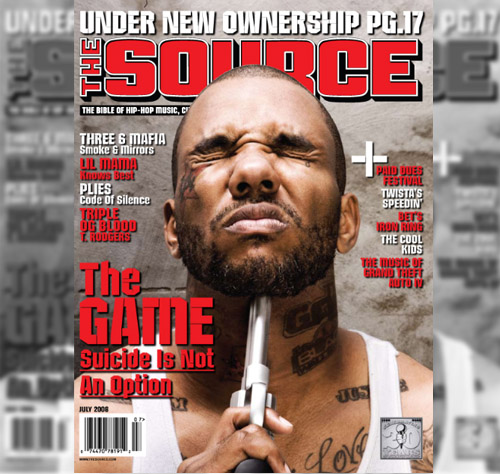 Jayceon "The Game" Taylor covers the July 2008 issue of The Source Magazine. The Game has recently reached out to former G Unit member Young Buck to show his support.
In an interview last Friday, Buck said:
"To the homie Game. I'm aware of you reaching out. I haven't gotten on no phone conversations and actually spoke to Game, but he's reached out to a few people that's around me just to show his support like, 'Yo Buck, f**k whatever's going on, I just wanna see your well being, as long as you aight.' (He said) that type of thing.

'That's love and I ain't even got that call from (remaining G-Unit members, Lloyd) Banks and (Tony) Yayo, and we ain't got no issues with each other. The issue was from 50."
Glad to see they could squash whatever "beef" they had going on.
Rihanna graces the covers Sugar Magazine's June 2008 issue. Inside the magazine Rihanna gave her top 10 ways to get a guy and spoke about whether or not her and Chris are an item. When told that she looks like she's flirting in pictures with Chris, Rihanna said:
"No. That's just our energy. We have chemistry with each other and I trust him most out of the celebrity friends I have."
Suuuuuuure Rihanna!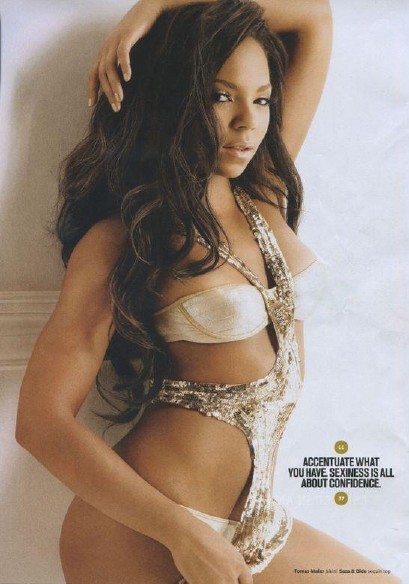 Ashanti is featured in the latest issue of Maxim Magazine. Ashanti even shows a little bit of her crazy stalker side.
Do you have an instant turnoff?
"I can't stand guys who are too matchy matchy. If you have on a Gucci hat, a Gucci belt, Gucci socks, Gucci Sneakers, and a Gucci wristband, do not come near me. You're trying way too hard."

Have you taken revenge on a lying cheating boyfriend?
"I've been hurt. Absolutely. It takes you to a dark place. But I don't support murdering anyone. You can hurt him a little bit – Maybe throw some hot grits on him."

Doesn't someone as busy as you have better things to do than sit around and watch Oxygen?
"I like Oxygen. But I usually watch crazy stuff like Forensic Files on TruTv. There's something fascinating about cutting open a dead body and seeing if their peas were digested."
And last but not least …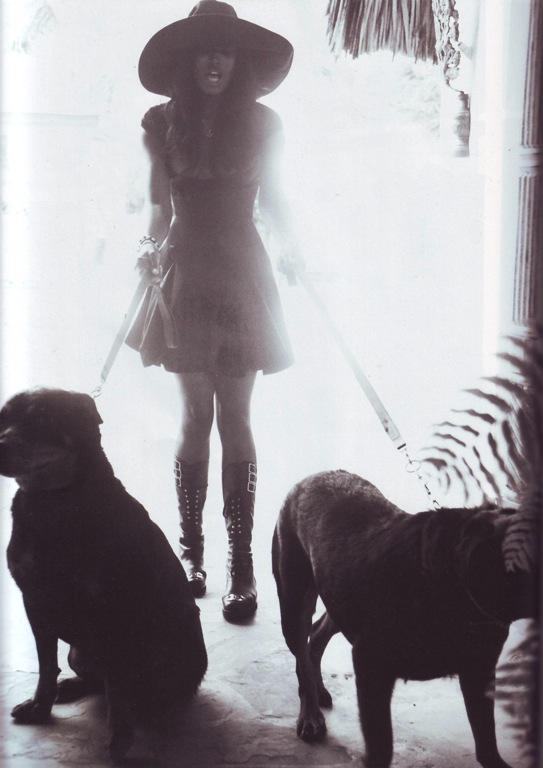 Naomi Campbell is featured in the May 2008 issue of i-D Magazine. Below are some more scans of the supermodel in i-D.
Be the first to receive breaking news alerts and more stories like this by subscribing to our mailing list.