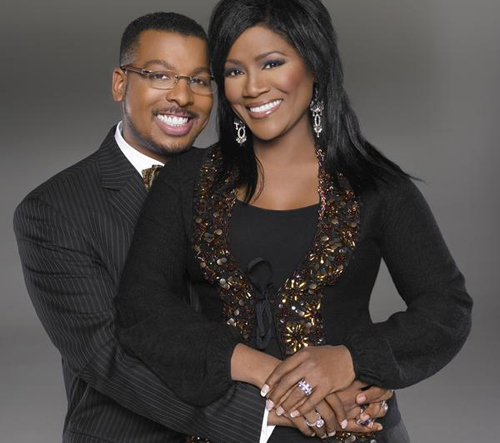 Wow lol, I prematurely titled yesterday's post about the break-ups between Star Jones & Al Reynolds, and Swizz Beatz & Mashonda "Celebrity Divorce Court." And ironically, today, news breaks about Juanita Bynum appearing on two episodes of Divorce Court, a real-life court show.
In a special two-part episode of "Divorce Court," televangelist Juanita Bynum will confirm that she is completely through with her marriage to minister Thomas W. Weeks III, who is currently on probation for beating her in a hotel parking lot. In episodes scheduled to air Thursday and Friday, Bynum says she and Weeks are not planning to reconcile, and in fact, she is "done" with the entire relationship.

"I can't speak for him, but I no longer want the marriage," she told Judge Lynn Toler. Weeks' divorce attorney, Randy Kessler, said on Tuesday that the divorce is moving forward and a mediation date is scheduled for May 13. Reconciliation is not in the works and not even being discussed now," Kessler said, adding that the show appearance could affect the mediation. [ CLICK HERE TO READ MORE » ]
And you're just gonna RODOL (Roll over dying of laughter – copyright © Dustin Gary 2008) when you find out who else is gonna get some face time on Divorce Court! Prepare yourself…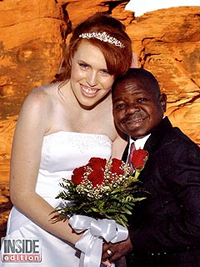 I knew this was gonna happen. Gary Coleman and Shannon, his longtime wife of 8 months, are getting a divorce, and they plan on ending their nuptials via Divorce Court – regla people style! Apparently, Gary made the decision to air out his marriage on national tv rather than go to people's court because he's a big fan of the show. But why are they getting divorced?
Shannon wants kids. Gary doesn't. Shannon wants to go out. Gary would rather play video games and mess around with his train sets. And to add insult to injury, home boy has a temper. He apparently bangs his head against the wall when he's heated and blames her for everything that goes wrong.
And if you're wondering … yes, this is 100% real. I couldn't make this shit up if I tried! Think I'm lying? Peep the Divorce Court site. Scroll down to May 1st and read. You owe me an apology!
Be the first to receive breaking news alerts and more stories like this by subscribing to our mailing list.