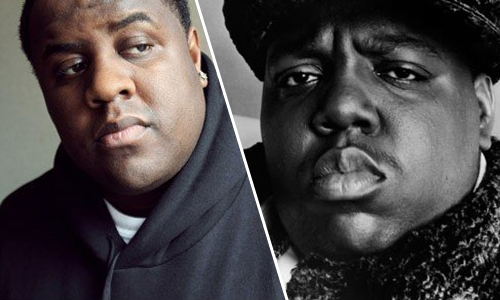 Brooklyn-based rapper Jamal Woolard, better known as "Gravy," has been tapped to play rap icon Biggie Smalls, in the upcoming biopic Notorious, which is set for a January 2009 release, reports All Hip Hop.
According to Variety, Notorious will also star Angela Bassett as Voletta Wallace, Derek Luke as Sean "Diddy" Combs and Anthony Mackie, who will play Tupac Shakur. Notorious, which is being executive produced by Combs, will chronicle B.I.G's career, his rise to the top of the charts and ultimately his death. The Notorious B.I.G., born Christopher Wallace, was shot to death on March 9, 1997, after he, Sean "Diddy " Combs and an entourage attended a party at the Petersen Automotive Museum. The murders of B.I.G. or his "rival" Tupac Shakur, who was gunned down six months earlier in Las Vegas on September 7, 1996, have never been solved.

Some believe that the rappers were shot as part of a feud between East and West Coast rappers, while others, including B.I.G.'s mother, claim B.I.G. was gunned down with the help of off-duty police officers, on the orders of Death Row Records' CEO, Marion "Suge" Knight. Notorious is based on a screenplay by Hip-Hop scribes Cheo Hodari Coker and Reggie Rock Bythewood. In April of 2006, Gravy caused a minor controversy when he was shot outside of New York's Hot 97, just moments before conducting a radio interview. Hot 97 responded by banning the rapper's records from being played the following month, due to several other unrelated violent alteractions between rappers at the station. Notorious is being directed by George Tillman Jr and is due in theaters on January 16.
The movie is set to start filming on March 24 in New York, just two weeks after the anniversary of B.I.G., who was gunned down on March 9, 1997 in Los Angeles. Click Here to see casting predictions from So Furious!
Be the first to receive breaking news alerts and more stories like this by subscribing to our mailing list.