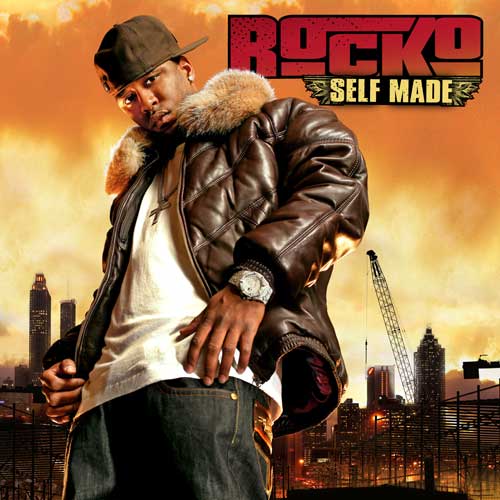 Here is the official album cover to Def Jam signee Rocko's Self Made (Island) in stores March 18th. Rocko is currently on a 21-city tour today in efforts to promote his new album which you can check out after the cut!

February 20th // Columbus/Montgomery
February 21st // Mobile/ New Orleans
February 22nd // Charlotte Promo
February 23rd // Greensville, SC Paid Date/ Promo
February 25th // New York/Philly
February 26th // Delaware/Baltimore/ DC
February 27th // DC
February 28th // Richmond, VA
February 29th // Virginia Beach Paid Date/ Norfolk
March 1st // St. Louis Paid Date
March 2nd // Omaha Radio Show
March 3rd // Chicago
March 4th // Detroit
March 5th // Ohio Valley
March 6th // Gainesville
March 7th // Jacksonville/Orlando
March 8th // Tampa WLLD radio Show
March 9th // Miami
March 10th // New York
March 11th // New York Promo/ BET Rap City/ Funk Master Flex
March 12th // New York Promo/ MTV Suckerfree
March 13th // Dallas
March 14th // Houston
March 15th-16th // New Orleans Core DJ's Event
March 17th // New York
March 18th // New York Promo/ *ALBUM INSTORES!!!!!!!!!*
Be the first to receive breaking news alerts and more stories like this by subscribing to our mailing list.